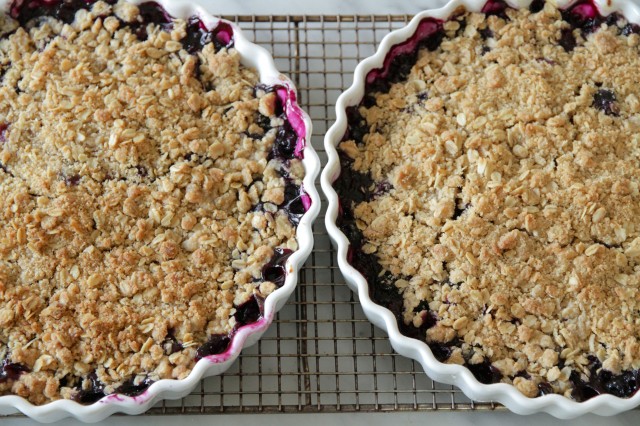 After a few days in the city to teach a class (with a really lovely group of women) and restock my food supply we are back on the island for this last week of summer vacation before Max will head off for school.
I can't believe we are already into these last fleeting days of summer and feel very lucky to be spending them up here in the little blue cabin, surrounded by trees, and the ocean, freckle faced kids with very, very dirty feet and the smell of ripening blackberries everywhere.
It will be a quiet week, with no visitors planned, just me and Max spending our days taking walks, reading books, swimming, maybe even taking out the kayak for a paddle if the weather holds. Glen will arrive on Friday night with all the other weekend folks and the island will swell with people and parties and laughter and swimming until dark on the last long weekend of this summer.
I will be cooking simple things for Max and me this week. Salmon, corn, tomatoes with basil and lots of peaches and blackberries. Foods that beg to be eaten at this time of year, the things that I long for on cold November days.
There will also be blueberries. The blueberries arrived late this year and so there are still plenty kicking around at the Farmer's Market and the grocery store. I have been eating beautiful, plump, local blueberries a lot this summer and freezing them too for my smoothies in the dead of winter.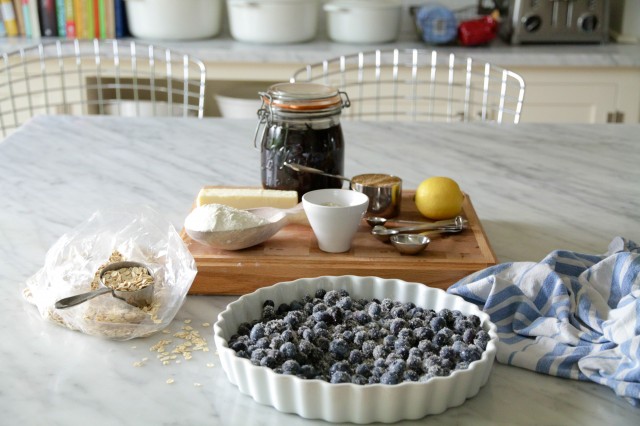 I have been adding them to my yogurt in the morning and tossing handfuls into salad, and have been making blueberry sorbet with a lavender syrup. But my very favourite way of using them this season has been this ultra simple crumble that you see above.
This has been my go to dessert recipe all summer. I made it for simple dinners at home, and for Glen's birthday lunch that we hosted for some family and friends in the garden and for my sister when she came for a visit. I made it for my mother-in-law Anneliese who came to visit at the cabin and I am sure that there are a few more of these crumbles in my future before the blueberries are gone for another year.
I love crumbles in general. Rhubarb with cardamom and hazelnuts in spring, apple or pear in fall, cranberry with ginger in the winter. Peach and blackberry in late summer.
This blueberry version is particularly great with its very short ingredient list that still yields a crunchy, buttery topping and bubbling fruit base that has been tossed with sugar but also a bit of tart lemon juice to temper the sweetness. This recipe is an absolute breeze to make, taking all of fifteen minutes to put together and then about 30 minutes in the oven. Top it with a dollop of ice cream or better yet with some whipping cream that has been steeped and scented with some lavender flowers and sweetened with a bit of sugar.
Best made in late summer. Best served to people that you love.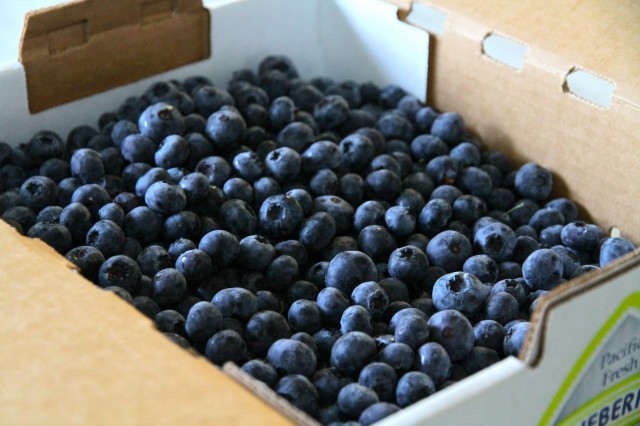 Perfect Summer Blueberry Crumble with Lavender Cream
Recipe adapted from The Farm: Rustic Recipes for a Year of Incredible Food by Ian Knauer via Leite's Culinairia
For the lavender cream:
1 cup of 35 % cream
1 tablespoon dried or fresh lavender flowers
2 tablespoon granulated sugar
For the filling:
1 lb (454 g) fresh, ripe blueberries
1/2 cup granulated sugar
2 tablespoons all-purpose flour
Zest of 1 small unsprayed lemon
1 to 2 tablespoons freshly squeezed lemon juice depending on how sweet the blueberries are
1/4 teaspoon fine grain sea salt
For the topping:
3/4 cup all-purpose flour
3/4 cup quick-cooking oats
1/2 cup light brown sugar
1 teaspoon pure vanilla extract
1/2 teaspoon fine grain sea salt
1 stick (1/4 lb/113 g) unsalted butter, cut into cubes and softened slightly, plus a little more for the pie dish
In a sauce pan over medium heat bring the cream and the sugar to a simmer. Remove from the heat and add the lavender. Cover and let steep for 5 minutes. Strain through a fine mesh sieve and cover and refrigerate until thoroughly chilled about 2 hours. Whip until soft peaks form and return to the refrigerator until ready to use.
Preheat the oven to 375 degrees F (190 C) and place the oven rack in the middle of the oven. Generously butter a 9 inch (23 cm) pie plate.
In a medium bowl toss the blueberries with the sugar, flour, lemon zest and juice, salt adjusting the amount of lemon juice to the sweetness or tartness of the berries. Transfer the berry mixture to the prepared pie plate and set aside.
In a separate medium bowl combine the flour, oats, brown sugar and the sea salt. Drizzle in the vanilla and store until well combined. Using your fingertips mix in the cubes of butter until well combined and the mixture resembles large crumb pieces. Crumble this topping over the berries ensuring that it is evenly distributed.
Bake the crumble in the preheated oven until the filling in bubbling and the toppomg is golden brown, about 30 to 35 minutes. Let the crumble cool for a few minutes and then spoon the crumble onto serving plates and top with a dollop of lavender cream. Serve at once.
Serves 8.