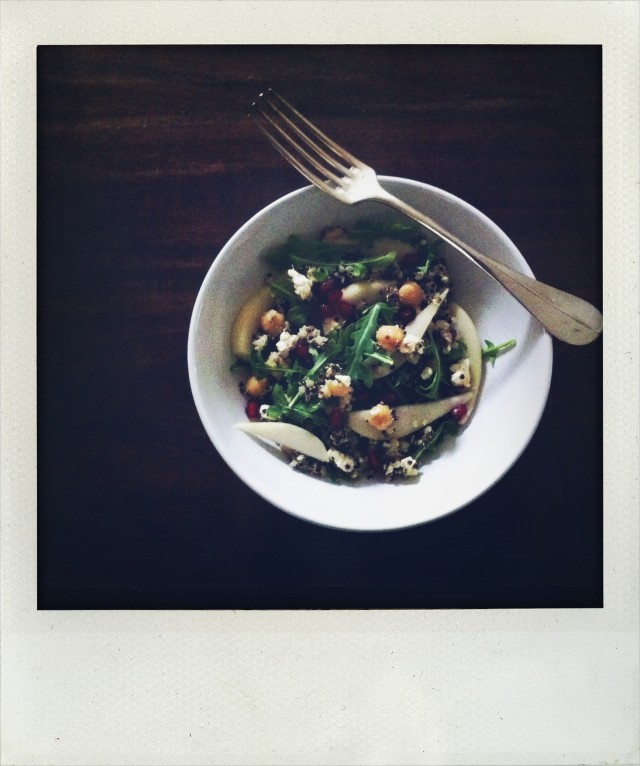 I had the best of intentions. I had hoped to put up a new recipe today. One for a corn chowder that has some bacon and red peppers and potatoes and thyme in it. But today was a bit of a runaway train. Luckily in a good way. I met my friend Cathy for coffee at one of our very favourite places and we talked for hours. How wonderful and just what I needed.
So instead of a recipe I will post a photo of my Lunch for One today. Black and white quinoa with some sliced Bosc pears, chickpeas, sheep feta, arugula and a pomegranate vinaigrette. The recipe is here.
See you tomorrow with the soup recipe.
xo J