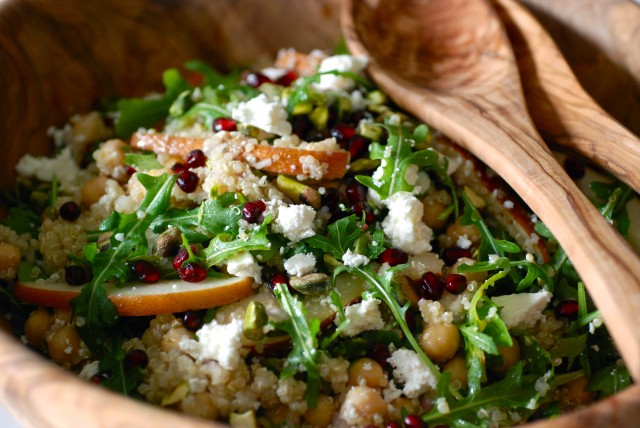 Well that was a bit more of a hiatus than I had been planning on.
Lots has been going on and, to be honest, I have been struggling to keep up. There was Christmas and all of the holiday stuff that was somehow a bit overwhelming this year. Usually I am very happy to embrace the crazy madness of the holiday season; the parties and baking, the hosting of dinners, the together time with family and friends. This year, however, there seemed to be a few more bumps in the road, and somehow my holiday agility was just a wee bit off. It all sent me for a bit of a loop well past New Years's and I feel like I have been playing catch up ever since.
By mid January I knew that I needed to make a few changes to help me get back on track. Nothing earth shattering, just the little things we know we should be doing everyday but somehow don't. Things like getting out for some daily exercise, drinking lots of water, getting enough sleep and spending some quiet, contemplative, alone time. And maybe most important of all, eating some healthy, soul satisfying food. Here is where this salad comes in…
I first spotted this salad over on the Food52 site and I made it a lot over the holiday season. In its original form it had arugula and romaine, pears and goat cheese. I dropped the romaine added some feta cheese and decided to add some quinoa and chickpeas to take this from a first course salad to a main course meal.
Add in some pomegranate seeds alongside the whole grains, legumes and leafy greens and you end up with a salad that packs a pretty decent nutritional punch and is fresh and delicious to boot. The perfect salad to give you some energy for when the chips are down and the stakes are running high. It's great for lunch and could easily be paired with some grilled chicken for a satisfying and healthy dinner.
I'm not sure if I can give sole credit to the amazing healing powers of this salad but thankfully, since the beginning of February I have been feeling the winds of change. My body feels fit, my mood is bright and I'm excited to get back to my food centric ramblings around here. Not only have I been spending lots of time in the kitchen and have a bunch of new recipes to share but I'm also working on a few improvements for this site.
I am hoping to streamline the look, change up the logo and add a menus section that will highlight some of my favourite meals from the cooking classes and dinner parties that we host around here. While I may have lots of ideas I am basically computer illiterate. Lucky for me I have a very smart, very sweet, very patient friend named Miles who is handling all the technical programming changes for me. He has a job that is unrelated to web design/programming and a brand new baby and he still finds the time to work with me with good grace and humour. Thanks Miles, I couldn't do it without you!
We will be rolling things out slowly over the next month or so. Let me know what you think…
xo J
Quinoa, Chickpea, Pear and Arugula Salad with a Pomegranate Vinaigrette
Recipe is adapted from Brigidc on the Food52 website.
For the vinaigrette:
1 tablespoon of grainy mustard
1 tablespoon pomegranate molasses
2 tablespoons sherry vinegar
Fine grain sea salt and freshly ground pepper
1/4 cup extra virgin olive oil
1/4 cup grapeseed oil
1 large shallot, peeled and finely chopped
For the salad:
2 cups of cooked quinoa, cooled
1 1/2 cups of cooked chickpeas (14 oz/398 ml can)
4 big handfuls of arugula
3 ripe Bosc pears, cored and thinly sliced
1/3 cup pomegranate seeds
4 oz (113 g) feta cheese, crumbled
1/4 cup pistachio, toasted and coarsely chopped
To make the vinaigrette:
In a small bowl whisk together the mustard, molasses, vinegar and salt and pepper. Whisk in the olive oil and the grapeseed oil and then stir in the chopped shallot. Set aside.
In a large bowl combine the cooked quinoa and the chickpeas, the arugula and the pears. Season with some salt and pepper. Add in half of the pomegranate seeds and half of the feta cheese.
Drizzle some of the vinaigrette over the salad and using your hands or a pair of tongs gently toss until the greens are well coated but not dripping with the vinaigrette. Continue to add in the vinaigrette until the salad is well dressed. You will most likely have some vinaigrette left over. Store any leftovers refrigerated for up to 1 week.
Crumble the remaining cheese over the salad and top with the remaining pomegranate seeds and the chopped pistachios.
Serve.
Serves 4 to 6.