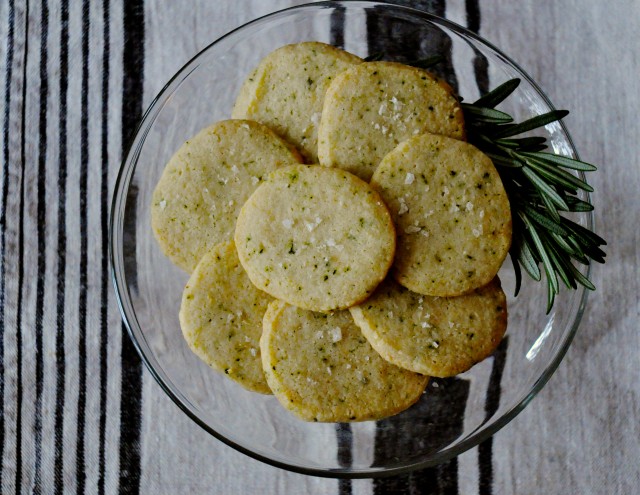 Early in December I had big plans. Plans to bake batches and batches of cookies. Enough to give to friends and family. Enough for all of my husband's co-workers. Enough to send Max to school each day with a different seasonally inspired cookie and have extras to send in a festive box to his teacher on the last day of school.
Sadly it didn't turn out that way. Amidst the hustle and bustle of the season my beloved, feisty, cranky, funny 100 year old Grandma ended up in the hospital. She spent three weeks there before moving to a care facility and so understandably cookie baking was just not at the top of my list.
To say things have been stressful would be an understatement. It has been a huge adjustment for everyone. For the last two years my Baba (grandma) lived in the little basement suite in the house right next door to me. We visited and spoke on the phone a dozen times each day.
She lived in her own home for 100 years. Now, however, her body and her mind are slowing down and she simply needs more care.  I miss her being right next door and I know that she misses it too. We are moving towards a brand new year, things are settling into a new normal. A real mix of emotions.
We are away at our cabin for a few days and yesterday after sleeping in, having breakfast at 11:45 am and  taking a two hour walk in the woods my mind drifted for the first time in weeks to the thought of baking. Baking, unlike cooking, always seems like a bit of a luxury to me.
I set out some butter, flour, baking powder, rosemary, cayenne pepper and salt. I was going to make cookies. But not the sweet kind. On this cold, rainy afternoon it felt like the perfect time for some savoury cookies.
Sablés are the french version of shortbread cookies. Originally from Normandy they are commonly a sweet biscuit flavoured with orange zest, lemon or almond. These savoury biscuits are a breeze to make and at home at any cocktail party. The herbal hit of rosemary seems particularly perfect at this time of year. They can be made ahead of time and formed into logs that can be kept in the freezer and then baked off when needed.
I found the whole process of baking and photographing these cookies to be amazingly soothing and relaxing. A bit of a step away from the stresses of real life. I think I will make a batch of these savoury cookies and take them to my Baba when I visit her next. I hope that she will like them as much as I do.
xo J
Cheese Sables with Rosemary 
Recipe is from Anna May via Food 52.
3 1/2 ounces (100 g) unsalted butter, softened
3 1/2 ounces (100 g) flour
1 scant teaspoon of baking soda
3 1/2 ounces (100 g) strong cheese (I used Gruyere and Parmesan)
1 pinch of cayenne pepper
1 scant tablespoon of fresh rosemary needles, finely chopped
Coarse salt for garnish (optional)
Preheat the oven to 350 degrees F (180 C).
In the bowl of a food processor place all of the ingredients except for the coarse salt. Process the ingredients until it comes together to form a ball.
Remove to a work surface and form into a roll and wrap tightly in plastic wrap.
Refrigerate for at least 20 minutes until firm, or freeze for future use.
Cut into thin slices and place on a parchment-lined baking sheet. Cook for 12 to 15 minutes until golden on top.
Remove from the oven, sprinkle with the coarse salt if using, and allow to cool for a few minutes on the baking sheet. Transfer to a cooling rack to fully cool the sables.
Makes approximately 24.