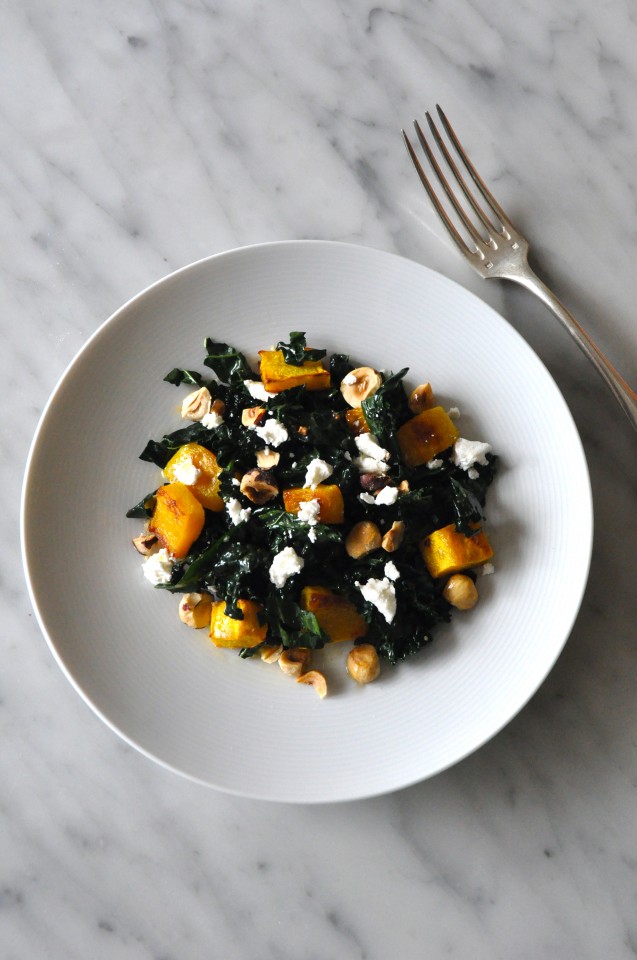 It is shaping up to be a busy weekend.
I will be making pizzas for the open studio my friend Ross will be hosting for the annual East Side Culture Crawl on Friday night. If you happen to be out taking in the amazing art that evening please do stop by the studio at 830 Union Street in East Vancouver anytime between 5 and 10 pm and make sure you come and say hi!
Saturday, I am hosting an intimate dinner party for our dear friend Jeannot who is celebrating a milestone birthday here at the house. We are planning a six course menu and I am looking forward to enjoying time with some of our nearest and dearest. I will be attempting, for my first time ever, a three layer red wine chocolate cake with a whipped mascarpone frosting. Wish me luck…
On Sunday, we are hosting another birthday party. This time for sweet Rowan who is turning 2! A slightly different menu for this event, with fewer courses, but there will be plenty of juice boxes and slices of birthday cake.
To get us through I plan on making the salad you see above and having it stashed in the fridge for whenever we need an easy, on the fly, energy boost.
I love this salad because it is packed with lots of good, healthy ingredients and can be eaten over several days as the kale holds up well even when pre-dressed with the tangy, fruity pomegranate vinaigrette. Great for lunch on its own or paired with roasted chicken or fish. The perfect dish to take to a potluck or eaten straight from the bowl when energy and time are running low. Feel free to substitute the squash of your choice, any nuts you have on hand and Parmesan or Pecorino for the feta.
Happy weekend!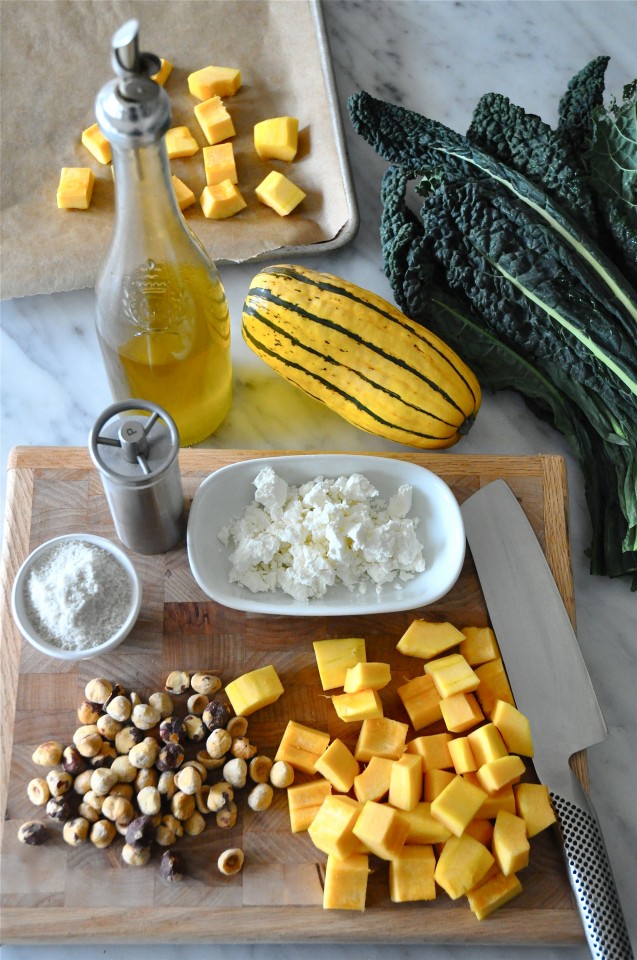 Kale Salad with Roasted Delicata Squash and Toasted Hazelnuts 
This salad is best the day it is made but holds up surprisingly well over night. Make sure to test how salty your feta is before adding additional salt to the salad.
For the vinaigrette:
1 large shallot, minced
1 garlic clove, finely grated
2 tablespoons pomegranate molasses
2 tablespoons Dijon mustard
2 tablespoons sherry vinegar
Squeeze of lemon juice
1/4 cup extra virgin olive oil
1/4 cup grape seed oil
Fine grain sea salt and freshly ground black pepper
For the salad:
1 large or two small Delicata squash, peeled, seeded and cubed
Extra virgin olive oil
Fine grain sea salt and freshly ground black pepper
2 bunches of Tuscan kale, centre stem discarded, leaves thinly sliced
Zest of 1 small lemon
1/3 cup toasted, skinned hazelnuts, coarsely chopped
3/4 cup feta cheese crumbed
Heat the oven to 425 degrees F (220 C). Toss the squash cubes in enough olive oil to coat and season with salt and pepper. Place in a single layer on a baking sheet and roast until tender and caramelized, about 20 minutes tossing with a spatula about half way through the baking time. Remove from the oven and allow to cool.
Meanwhile, make the vinaigrette. Place the shallot, garlic, pomegranate molasses, vinegar, mustard, lemon juice and some salt and pepper in a small bowl. Whisk to combine. Slowly add in the olive oil and grape seed oil, whisking until both oils have been fully incorporated. Set aside.
In a large salad bowl combine the sliced kale, roasted Delicata cubes, lemon zest and 3/4 of the feta cheese and some salt and pepper. Using a pair of tongs (or your hands) gently toss with 1/2 the vinaigrette. If the salad seems dry then add some additional vinaigrette in small increments until the kale and squash are well coated but not soggy. Taste and adjust seasonings.
Top with the remaining feta cheese and the toasted hazelnuts.
Serves 6 to 8.