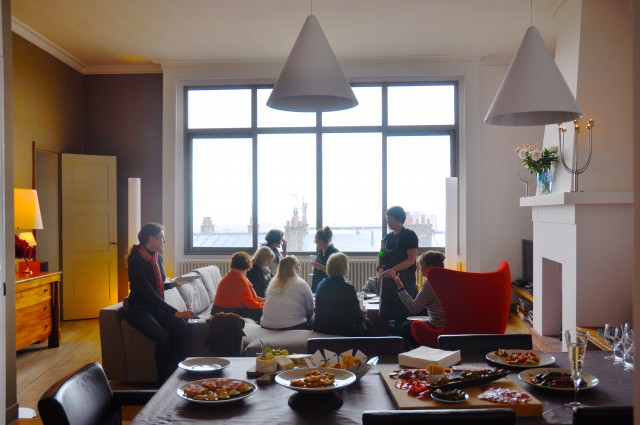 Everyone has arrived safe and sound.
We spent the morning with our guests that arrived early, walking in the rain around Montmartre and up to the Sacré Cœur. When we arrived at the Basilica there was a mass in progress complete with the sweet singing of a resident nun which warmed our hearts and our much chilled bodies.
After our group headed back to the hotel to check in, unpack and unwind, Sarolta and I got to work preparing for the opening cocktail reception at the apartment.
By 4:30 pm the penthouse was filled with new friends, laughter, and of course, food.
Tomorrow our agenda includes a tea and macaron tasting, a city walk and dinner out at a local Montmartre restaurant.
Such a great first day and looking forward to tomorrow.
xo J