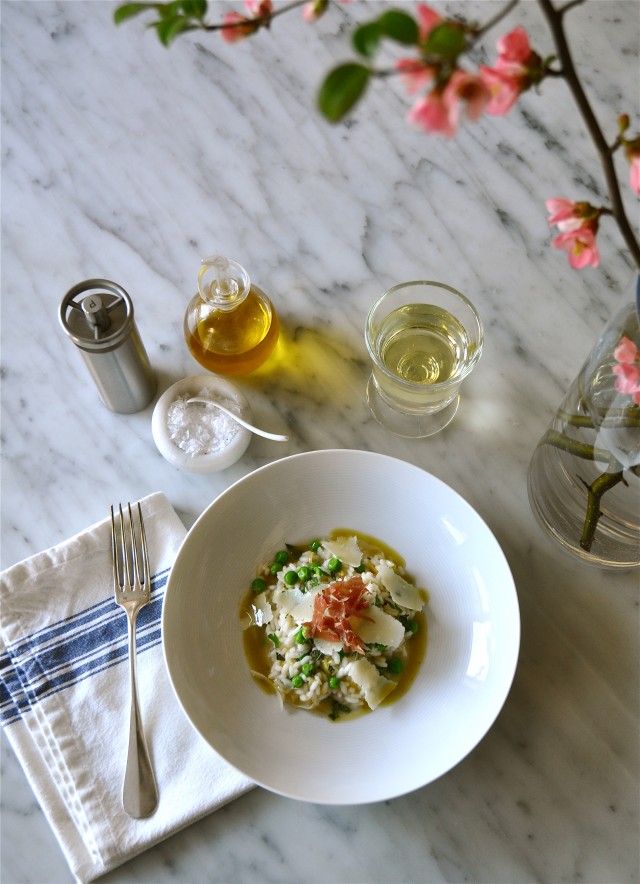 A sunny, cloudy Sunday at the end of April.
I have a list of things to do a mile long. In fact, I have several lists. But today I will put these ever present, ever growing lists on the far end of the desk and take a moment to do something (anything) else. I will take some photographs and write a few words. I will take a break.
The last few weeks have been all about trying to check things off of lists. There are things that simply have to get done before we leave for Paris (3 weeks!) and having a list is the only way I can remember what those things are. Sometimes though, it all seems so futile. One thing gets accomplished and then immediately there is another task that needs attention.
I can't really complain though. Between chores there have been some bright moments thankfully enjoyed in the warm spring sunshine. I have spent more than a few hours in the garden, I have ridden my bike twice, celebrated my Grandmother's and a friend's birthday, been invited out to have a wonderful dinner with friends. I baked a cake. I cut branches of quince blossoms and put them in vases around the house. I took some walks with my husband and my son and my dog.
I made some spring pea risotto with crisped slices of prosciutto, shavings of Parmesan and basil oil. This was not on a list, it was done purely for pleasure.
Here is the recipe.
Spring Pea Risotto with Crispy Proscuitto and Basil Oil
Recipe is adapted from Béatrice Peltre via Sunday Suppers
For the basil oil:
1 cup packed fresh basil leaves
1/2 cup extra virgin olive oil
Pinch of fine grain sea salt
For the risotto:
6 slices of prosiutto
3 tablespoons butter, divided
2 tablespoons olive oil
1 clove of garlic, minced
2 shallots, finely chopped
2 sprigs of thyme
1 leek, cleaned well and finely chopped
1 1/2 cups Carnaroli, Arborio or Vialone Nano rice
1/3 cup dry white wine
5 cups chicken or vegetable stock
1 cup (5 1/4 oz/150 g) cleaned fresh peas (or frozen in a pinch)
Zest of 1 lemon (preferably organic or unsprayed)
1 1/2 oz (45 g) grated Parmesan plus more to serve
2 tablespoons finely chopped parsley and mint
Fine grain sea salt and freshly ground pepper
To make the basil oil:
Bring a medium pot of salted water to a boil. Prepare a ice bath. Wash the basil leaves and when the water is boiling add the leaves and cook for 15 seconds. Using a slotted spoon remove the leaves and put into the prepared ice bath. Once cooled remove from the water, squeeze out the excess water and coarsely chop. Transfer to the bowl of a food processor or blender. Add the olive oil and the salt and purée until smooth. Strain through a fine mesh sieve and set aside. Basil oil can be made up to 3 days ahead and stored in a airtight container in the fridge.
To make the risotto:
In a pot heat up the chicken stock and keep warm through risotto preparation.
Heat a non-stick frying pan over medium-high heat and add the slices of prosciutto in a single layer. You may want to do this in batches or use two pans. Cook the prosciutto until it is crispy, remove from heatto a paper line plate and when cool enough to handle crumble or coarsely chop. Set aside.
In a heavy saucepan over medium heat, add 1 tablespoon of butter and the tablespoon of oil, then add the thyme, shallots and leeks and sauté until translucent. Add the garlic and sauté for an additional but do not allow to brown or this will impart a bitter taste.
Add the rice and stir to coat, cooking for 2 to 3 minutes. The rice will begin to lightly fry so ensure that you keep stirring it. Add the wine and stir until the liquid is absorbed.
Once the wine is absorbed add 1 cup of the warmed chicken stock and a pinch of salt and cook, stirring gently and regularly until the liquid is absorbed. Continue to add the stock in 1/2 cup increments. When you have 1 cup of stock left add in the peas and continue to cook until the rice is tender but still al dente. This cooking time should take approximately 20 to 25 minutes in total.
Gently stir in the lemon zest, remaining two tablespoons of butter, the parmesan, herbs and season with salt and pepper. Remove from the heat and cover. Allow to rest for two minutes. Discard the thyme sprigs.
Divide the rice into warmed bowl and top with some crumbled prosciutto and some shaved parmesan. Drizzle with the basil oil. Serve.
Serves 4.