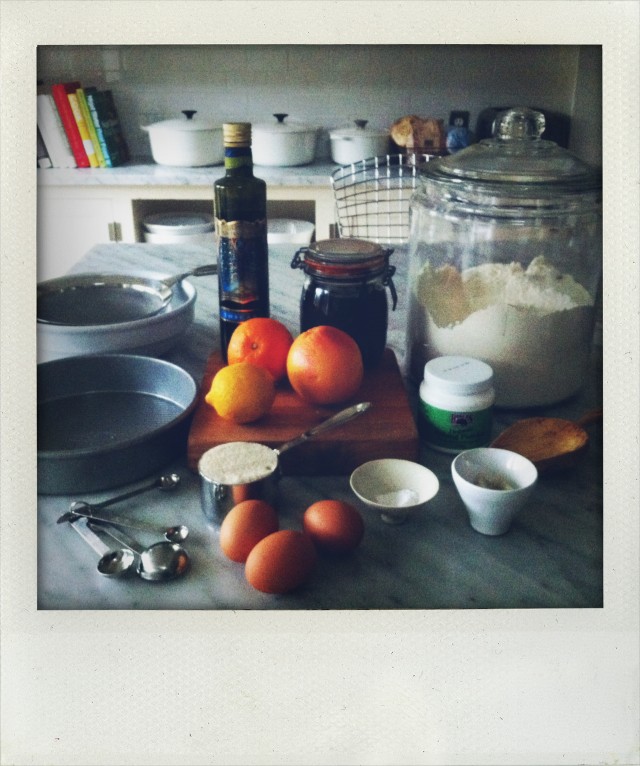 This morning, while it was still dark, I gathered together the ingredients to make a cake. Nothing fancy. Just an olive oil and citrus cake. My go-to recipe when I want make a simple, satisfying, stress-free dessert.
Since we returned home from Mexico things have been anything but simple and stress-free around here.
My beloved 99 year old Baba (Grandma) fell down and broke her hip during the holidays. She has been in the hospital since the 29th of December and has been having a bit of a rough time. Right now she is doing better. She had surgery to repair her hip and has been remarkably patient and positive through such a difficult time. I have been very, very worried. Things are looking positive tonight and I have my fingers (and toes) crossed for another good day tomorrow.
When I got home from the hospital today I made a cake. Not that we needed one. But the act of making a cake made things seem somehow more "normal" around here. Today I got a note from my friend Tracy that said "food is often good therapy". She is right.
I'm planning on taking my Baba a slice of this humble cake, wrapped up in parchment paper and tied with some string, when I visit her in the hospital tomorrow. I think she will like it.