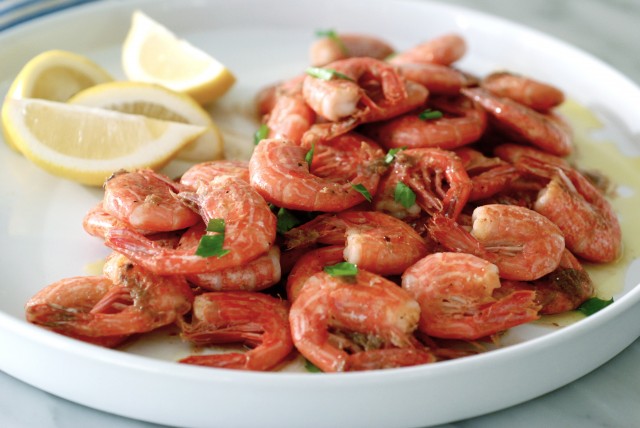 Every December, it is always the same. The month starts out so bright and full of promise. This will be the year that the stress will be held at bay, that the calendar will not be over-scheduled and that there will be plenty of time for walks, cups of tea while gazing at the tree, and cozy, low-key dinners with friends.
And then it happens. There are cookies to bake, and parties to host and attend and gifts to buy and festive dinners to plan and execute. There might even be a blog that needs to be written and 12 recipes for canapés that must be cooked and photographed.
Okay, so here we go, I am officially falling on the sword. I admit it, I am a wee bit behind here. BUT there is still plenty of light and brightness because the hectic part of my month is just about done and then I will be free to enjoy all the things that make this season so special AND spend a bit more time around here, which is something I truly love.
So that brings me to today's recipe. I can imagine a few of you are thinking, "Hmmm, this doesn't look like much of a canapé to me…" and I would have to say that technically, perhaps, you are right. But in the spirit of letting go and enjoying all that this crazy, fun, frenetic month of December has to offer it might just be the very perfect holiday nibble.
Instead of being the usual, fancy "black dress" type hors d'oeuvre that is most at home at a upscale cocktail party these shrimp with anchovy butter are on the more relaxed side of this seasons offerings. It is in this direction that I am taking the rest of my month. Relaxed, casual, easy and fun. This is not to say there there won't be some fancy, party-worthy canapés coming up in the next days just that there will also be plenty of room for some beers, a pile of salty, sweet, buttery shrimp (a bunch of napkins) and time with some very good friends.
Grilled Shrimp with Anchovy Butter
Recipe is slightly adapted from Canal House Cooking Volume Nº 1 by Christopher Hirsheimer and Melissa Hamilton
4 tablespoons of butter
14 -16 good quality anchovies, packed in oil, finely chopped
2 lbs (907 g) large shrimp in the shell (I used local side stripe shrimp which are smaller in size but amazingly sweet in flavour)
1 generous pinch of red chilli flakes
1 lemon cut into quarters
Flat leaf parsley, chopped for garnish (optional)
Melt the butter with the anchovies in a small saucepan over medium heat. Stir occasionally to help the anchovies melt into the butter. Keep warm.
Heat a grill pan over high heat. Toss the shrimp with a bit of the oil from the jar of anchovies and when the pan is hot grill the shrimp until slightly charred on each side and just cooked through. Depending on the size of your shrimp this should take anywhere from 2 to 4 minutes in total.
Transfer the cooked shrimp to a serving platter and drizzle the anchovy butter over the top. Squeeze a bit of lemon juice over the top to help cut the richness of the butter and pass additional quarter of lemon around. Serve with some crusty bread to sop up the butter and a cold beer. A huge pile of napkins is a good idea here too.
Serves 4.