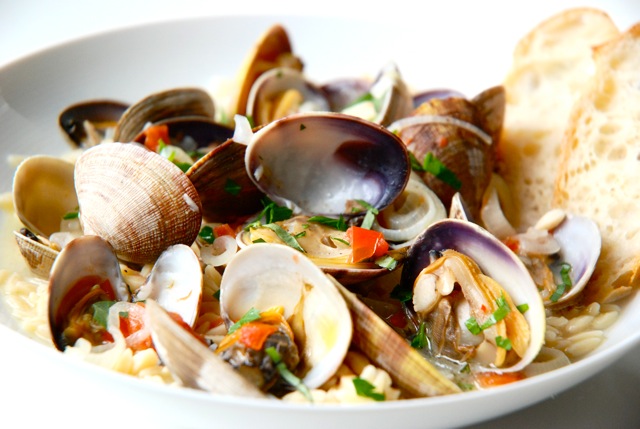 Hello again! I am very sorry that it has been two whole weeks since my last post. I did hear from a few of you who wondered exactly what was going on? Did I think that just because I posted 12 days in December that is was okay to slack off in January?!  The only thing I can say is that it has been a busy and wacky couple of weeks.
In between trying to fix a number of the issues that we have discovered regarding the new site there has been:
1 sick child
1 slightly stressed husband who is waiting to hear back regarding a new project in Miami (!)
1 visit with my dear sister from Los Angeles
2  day-long emergency room visits with my Grandma (who is, thankfully, now resting comfortably in a lovely room at Vancouver General Hospital)
Many trips to and from afore mentioned hospital to visit my sweet Gram and bring such staples as Werthers hard caramels, glasses, flowers and love.
And there was even a mini dog fight right here in my living room. Luckily I was at the hospital at the time…
Okay, enough with the excuses. Here is a recipe that is easy, cheap, so comforting and delicious that I am hoping that it will become a winter staple for you.
I will be back here within a week. Promise.

Clams in a Spicy Buttered Broth with Orzo and Herbs
One Bird's Eye Chilli makes this a moderately spicy dish. You can tone down the spice by removing the seeds from the chilli, omitting the chilli altogether or using dried chilli flakes instead. Or really amp it up by adding two!
7 tablespoons of butter, divided
5 shallot, peeled and thinly sliced
4 garlic cloves, peeled and thinly sliced
1 medium red Bird's Eye Chilli finely chopped
1 cup of dry white wine
1 cup chicken stock
4 pounds littleneck or Manila clams, scrubbed well
2 medium tomatoes, seeded and diced
1/4 cup chopped fresh parsley
1/4 cup chopped fresh basil
1 pound orzo
Thinly sliced baguette (optional)
In a large heavy pot melt the 6 tablespoons of butter over medium heat. Gently sauté the shallots and garlic for 10 to 12 minutes until the vegetables are soft but not browned. Add the chopped chilli and sauté for an additional 2 minutes. Add the wine and the stock and bring to a boil. Boil for 2 to 3 minutes and then add the tomatoes, salt to taste and the clams. Gently stir and cover with a tight fitting lid.
Cook for 10 minutes or so until all of the clams have opened (discard any that have not opened).
Meanwhile, bring a large pot of  salted water to a boil. Add the orzo and cook until al dente. Drain and stir in the remaining tablespoon of butter, and season with salt and pepper. Cover and keep warm.
Stir the parsley and basil into the clams, check and adjust seasonings.
Spoon a serving of the cooked orzo into the middle of a warmed dinner bowl. Top with the clams and spoon the spicy, buttered shallot, garlic and tomato broth over the top. Repeat with the remaining bowls. Place a slice, or two (or three) of the baguette alongside.  Serve at once.
Serves 4.
Adapted from the Best of Martha Stewart Living What to Have for Dinner.