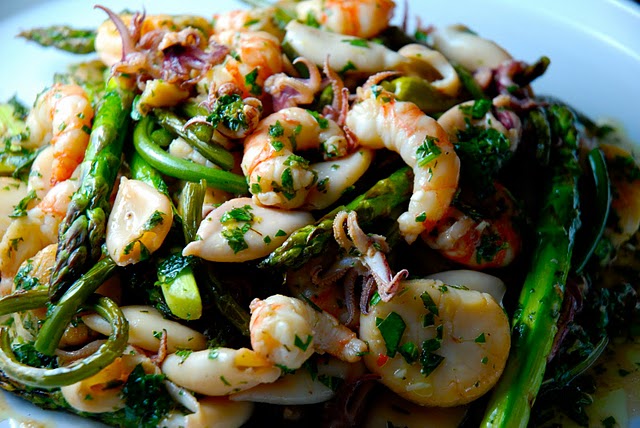 It seems like the last few weeks/months/years have been all about moving fast. Racing from place to place, commitment to commitment, deadline to deadline. I don't even have a regular 9 to 5, full time job and yet constraints on my time seem endless. Everyone always says that time seems to speed up once you have children and even though I should be used to this by now, (Max will be 9! this August) I still find myself amazed at how time flies. How I sometimes struggle to keep up.
Since Saturday, however, I have been moving pretty slow. Friday afternoon I gathered up the dog, some food and wine, my camera and some other sundries and headed out to Horseshoe Bay to catch the water taxi up to Keats Island where we have a cabin. Glen and Max had headed up the day before and so the cabin was fully prepared and sparkly clean for my arrival (ha! it was a total disaster but what can you expect from a couple of guys who have a natural aversion to washing dishes and cleaning in general…). Apart from some "tidying up" that was required it has all been very mellow and relaxing. Even my morning coffee on Saturday was feeling the love…
We bought this little cabin last year at the end of August and so this will be our first summer enjoying all the pleasures and the slow pace of being on an island. We weren't even looking for a place but once we saw the island and the cabin we were smitten. We were invited by a co-worker/friend of Glen's, who has a house with his family here, to come up for lunch and a swim on July 18th last year.  Keats is a mere 30 minutes from West Vancouver, and on the day we came to visit the weather was brilliant, the kid's fished off the dock for shiners, we drank rosé wine (Joie no less) and ate hamburgers on the beach while everyone, including the dogs, swam in the ocean.  I took one look at Glen and could immediately see this was going to be the most expensive lunch we had ever attended.
We spotted a cabin for sale, were able to see inside that very day and just over a month later we signed the papers and got the keys. We spent the fall and winter outfitting it for habitation. We got a water tank and running water (cold to start), put in a composting toilet (so far, so good), a wood burning fireplace, then a hot water tank. We painted and painted and painted and rented a barge to bring over everything from a fridge and stove to beds and sheets and forks and knives. It was a ton of work but so much fun too. Now, it is pretty much done. Glen is painting the exterior this week and we have future dreams of a new deck and some new windows but for now it/we are done.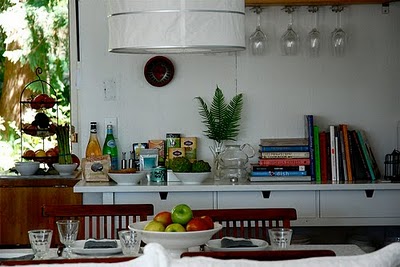 So, now, what to do? Slow down! Around here it is really all about walking and napping and reading and swimming and visiting and eating and drinking. Lots of eating and drinking. But when you are on an island you need to be prepared.  There are no stores on Keats (except for an ice cream shop that is only open in July and August) and so if you forget your icing sugar, or chicken stock or milk you better figure out how to make due or be willing to sweet talk a neighbour in hopes of scoring whatever it is you might need. Thankfully we have really lovely neighbours who would willingly share their last loaf of bread but I still take my grocery lists pretty seriously over here. The real joy is the time I have to cook. I am not multi-tasking or speeding through the day.  I don't feel the need to rush and so sometimes dinner can arrive on the table at 10 pm. No matter, we pretend we are in Spain and enjoy the moment, the slowness, the time we have together.
Here is a seafood salad I made last night. We managed to eat by 8 pm! It was fresh and herby and perfect with a Kettle Valley Pinot Gris from the Okanagan Valley. This would also pair nicely with a California Chardonnay. A toast to slow summer days and good food and sharing it with people you love…
Seafood Salad with Herb Dressing

1 bunch green asparagus, trimmed
1 bunch baby leeks, trimmed
1/2 cup olive oil
16 medium spot prawns, peeled
12 sea scallops
500 gm squid, cleaned and cut into tubes, tentacles reserved
2 tablespoons lemon juice
Fine grain sea salt and freshly ground pepper
Herb dressing:
1 cup loosely packed flat leaf parsley, finely chopped
1/2 cup firmly packed mint, finely chopped
1/2 cup firmly packed basil, finely chopped
1/3 cup extra virgin olive oil
1 small red chilli, seed removed, finely minced
1 garlic clove, finely minced
Zest of 1 lemon
Fine grain sea salt and freshly ground pepper
Preheat grill or grill pan over high heat. Meanwhile, make herb dressing by combining herbs, olive oil, chilli, garlic clove and zest of 1 lemon in a bowl. Season well with salt and pepper.
Place the asparagus and leeks in a single layer on a baking tray and drizzle with half the oil and season with salt and pepper. Grill until just cooked through, turning occasionally (2 to 3 minutes). Place in a large bowl and set aside to cool slightly.
Heat a large frying pan over medium-high heat until very hot, add reaminaing oil, then add seafood in batches and sauté until golden and just cooked through (2 to 3 minutes). Add to the leeks and asparagus, drizzle the herb dressing over the seafood and vegetables and add lemon juice. Taste and adjust seasoning and serve warm or room temperature.
Serves 4.
Recipe from Australian Gourmet Traveller Annual Cookbook 2009.
Printable recipe