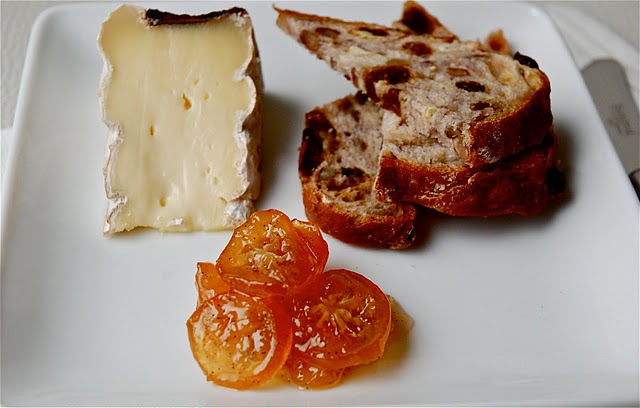 I once worked in a restaurant that offered diners a choice of three different tasting menus. If someone really wanted to order à la carte they would be accommodated but generally these were people with adventurous palates who were more than happy to place their trust in the chef and the six of us who worked in the kitchen.
There was a seven course vegetarian menu, a seven course seafood menu and a ten course signature chef's menu. The serving sizes were smaller as to allow the patrons to experience a wider spectrum of flavours without feeling stuffed by the end of the meal.
As a new cook it was an amazing experience as these menus were extremely seasonal, (sometimes changing every few weeks) thoughtfully chosen and artfully composed and plated. I learned so much in that kitchen about seasonality and quality ingredients and food pairing and all that goes into making a restaurant work. I also learned I was not really cut out to work in a restaurant kitchen but that is another story.
One of my duties working the garde manger station was to prepare the cheese course that came before sorbet and dessert. People who would generally bypass a cheese course were introduced to this French custom as it was a part of the fixed menu and simply arrived before them at the table. A carefully chosen cheese was plated (about 1 oz) with a complimentary condiment (warm beet salad, mixed apple napoleon, watercress and watermelon salad, candied walnuts, quince jelly) and a piece of fruit and nut bread. People loved it, lingering over the last of their wine, trying a bite or two of a perfectly ripe cheese, savouring a moment before a palate cleansing sorbet would arrive, the prelude to dessert.
Being a French restaurant many of the cheeses offered were, not surprisingly, from France and I grew to love them all. Reblochon, Valencay, Le Coutances, Epoisses de Bourgogne, L'Edel de Cleron and many others.
Now at the dinner parties and classes that I host I love to introduce a cheese course at the end (or almost the end) of a meal. As I don't have a huge sweet tooth it is certainly a personal preference to offer up a cheese or two with some bread and a unusual accompaniment, but lots of people really do seem to love it too. I like to showcase the many amazing local cheeses that Vancouver and the surrounding areas are now producing but I am also still in love with all the French cheeses available here.
Pictured above is a 1oz wedge of L'Edel de Cleron which is a cow's milk Brie from the Franche-Comte region of France. The perimeter of the cheese in banded with a strip of aromatic spruce bark which not only helps to hold this soft, creamy cheese together but imparts a pleasing resinous flavour as well. It pairs beautifully with the kumquat marmalade. The chosen bread is from a local bakery called Terra Breads and is a dense fruit and pecan loaf which they also make as a cracker. Both are delicious and would work with the cheese and marmalade.
Stay tuned for the 3rd instalment of the Kumquat Marmalade chronicles…