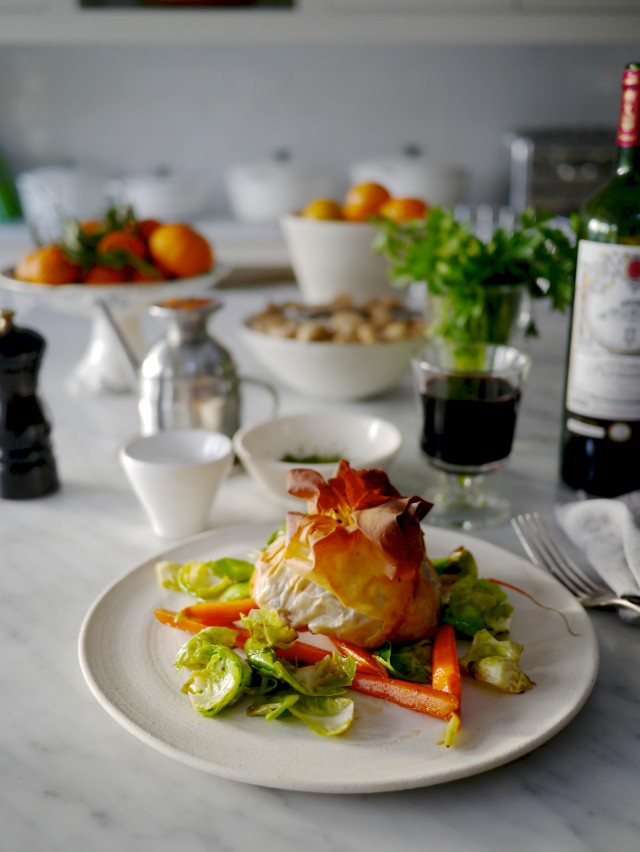 A Menu for December
Roasted Tomato and Fennel Soup with Cheese Straws
Beef Croustades with Mushrooms, Roasted Carrots and Brussels Sprout Leaves
Chocolate Brownie Tart with Cream and Pomegranate Seeds
The end of the year! I am feeling ready to say goodbye to 2016 and embrace a brand new year filled with promise. The past twelve months presented a number of challenges for me, both personally and professionally, but when I look back I feel so much gratitude. For the people, the places and the many new experiences 2016 held for me.
I also realize that those moments that I initially thought were sad and difficult often yielded the biggest gifts. I learned so much about love and friendship, strength and hope. Self-reliance and persevering. And now 2017, just around the corner, is shaping up to be filled with joy, travel, good food and spending time with people that I love. I feel blessed.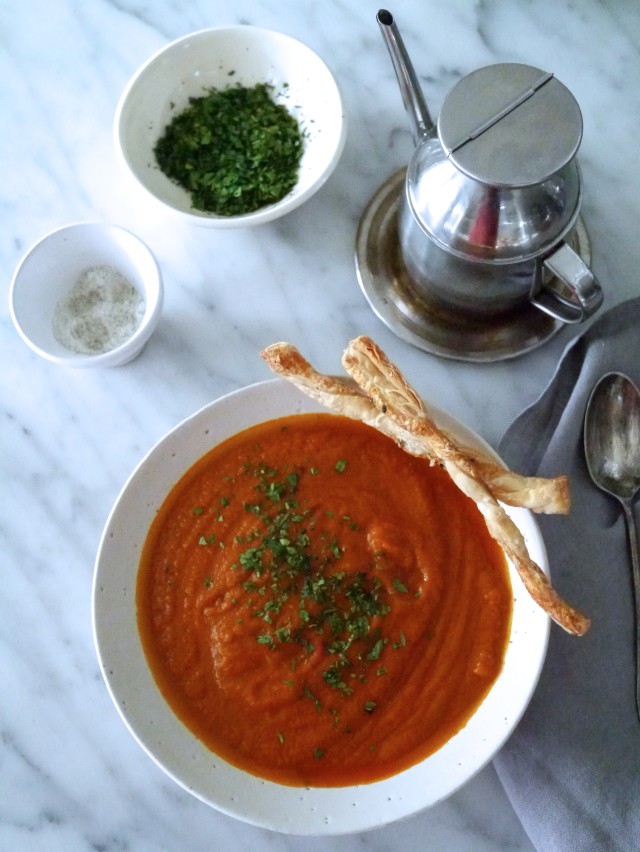 Just in case you are looking for a bit of culinary inspiration for your New Year's Eve feast I want to share a menu that may perfectly fit the bill. Each of these dishes were cooked and shared during the numerous parties and dinners we hosted over the Christmas season. Each one so enthusiastically enjoyed at the table. The soup, beef croustade and the dessert can all be done ahead which is always a gift when hosting meals for friends and family.
My cooking collaborator and sweet friend Diane has posted these recipes on her site, Nourishing Vancouver and so I will spare my fingers all of the unnecessary typing and simply thank her for her diligent writing and testing.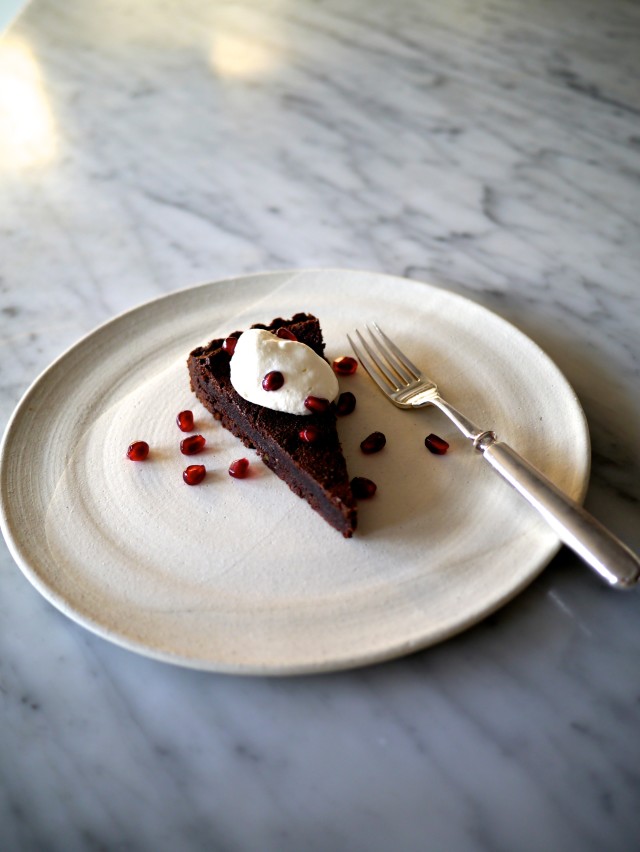 I am hoping to make more time in the new year to share not only recipes here but thoughts and words from my life and kitchen as well as information on my upcoming adventures. My dear friend and business partner Sarolta and I have been invited back to the incredible Chateau de Gudanes to cook for workshops that will be held in July and August and we will again be offering our Italian culinary experience in September in Puglia. Dates and details will be coming in the next weeks. We would love to have you join us.
Until then, I hope these last days of the year are spent gathered around a dinner or lunch table with people that you love, immersed in the glow of good conversation, food and wine, dreaming about all the beauty that 2017 may hold. Happy New Year.
xo J