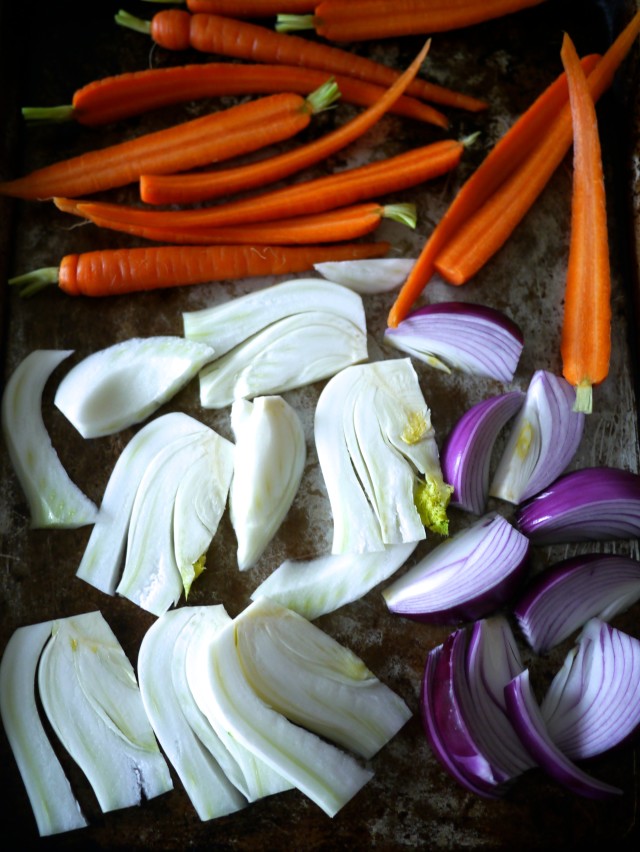 There were so many things that I could have/should have been doing today. Catching up on accounting, sending emails, doing laundry, cleaning the bathroom. But…today I felt the pull of the kitchen, my very favourite place in the house. I decided now was the moment to take a bit of time and chop, roast, plate and photograph.
I sliced the red onions, chopped the fennel and scrubbed the carrots. Arranged them on a baking sheet, drizzled them with my favourite olive oil and sprinkled them with salt and pepper. Swirled some harissa through some yogurt, put some lentils on the stove to boil, chopped some mint and pistachios.
It was a rainy afternoon so the light wasn't perfect for photographing but still, it was good enough.
There was a very good lunch and an hour or so of creativity. Mind and body nourished.
Happy Saturday.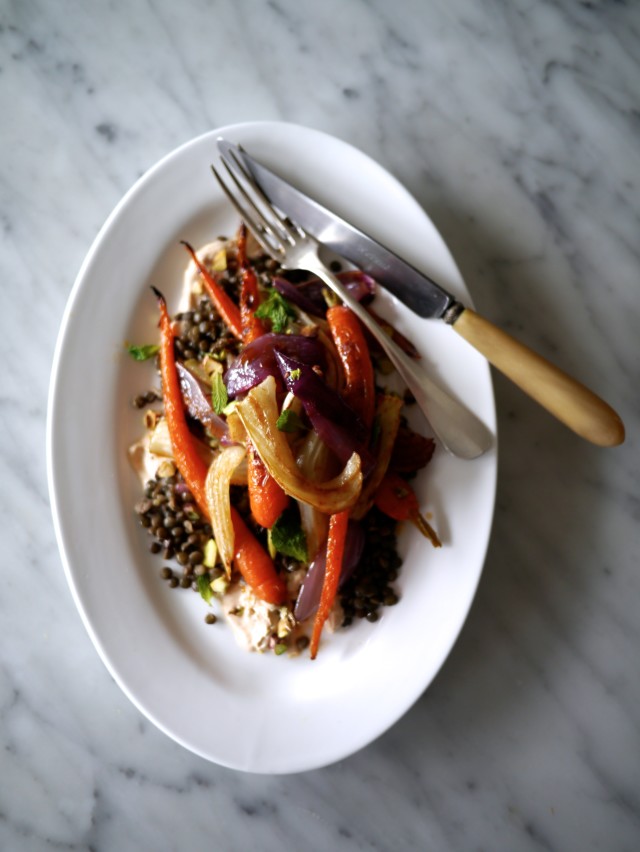 This lunch is adapted from a recipe by My New Roots and was first cooked and enjoyed with my friend Melissa.
xo J