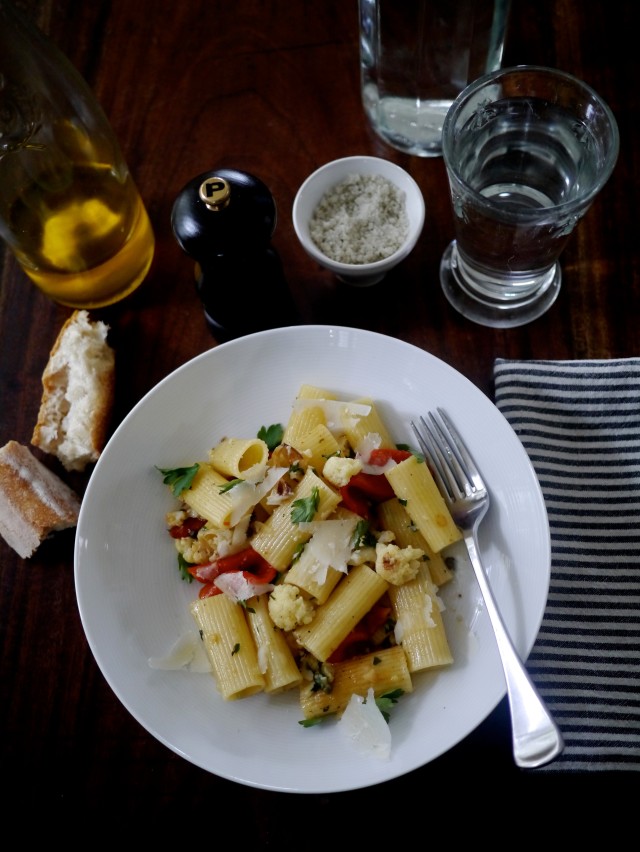 Monday lunch for one on a cold and cloudy afternoon.
Our dinner two nights ago was pasta with roasted cauliflower, made spicy by the addition of a red chilli and garlic. We grilled Italian sausages and also some peppers that I peeled, seeded and added to a bowl with some capers, more garlic and a few glugs of very good olive oil.
Today, rooting through the fridge I tossed everything together, sans the sausage, and added in a handful of parsley, some shavings of Parmigiano cheese and a sprinkling of salt. More olive oil.
Kitchen diary January 18th, 2016.
xo J