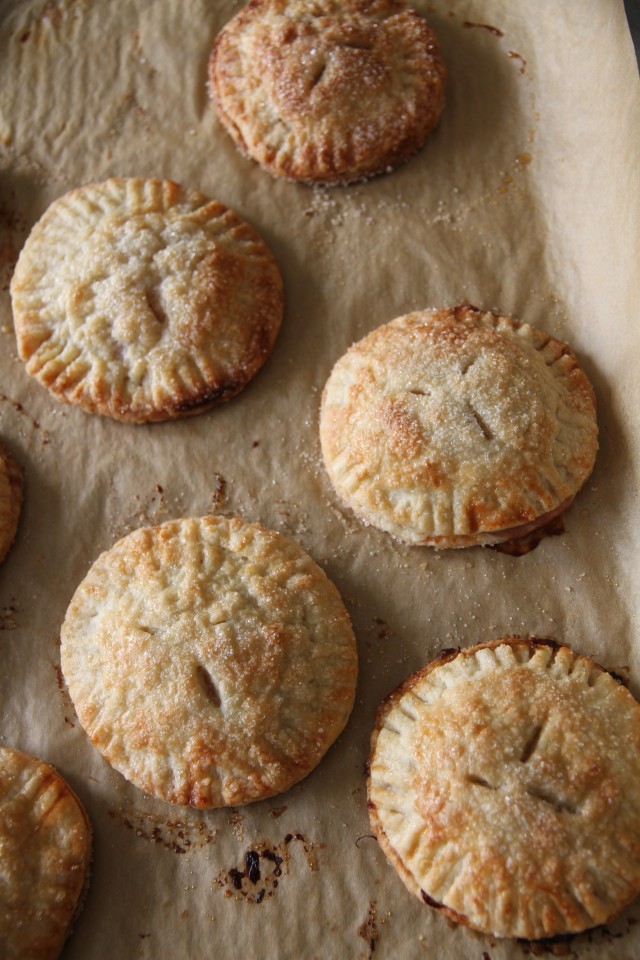 I'm in the final stretch of preparing for our second annual culinary tour in Paris. I'll be up early tomorrow and off to the airport by 9 am and as I look around my very messy house I see so many things that still need to be done. Cooking equipment needs to be packed, recipes formatted and printed and a few last minute essentials purchased. In the end it will all get done, as it always does. Breath in, breath out.
However, before I go I want to post a recipe that features rhubarb which is one of my very favourite spring ingredients. Do you think this might just be a way of artfully procrastinating regarding some more pressing tasks at hand? Honestly though, this site hasn't seen a recipe post for over a month so I feel I am duty bound to put one up now.
The rhubarb in my garden is happily thriving and it is so very simple to grow. Sadly, rhubarb season will be pretty much over by the time I return home and this recipe, with it's combination of sweet-tart rhubarb scented with cardamom nestled between disks of buttery flaky pastry, is just too good to hold onto until next year. The other thing I love about this recipe is that you can make these any size you wish from bite size to a full pie. Served with a scoop of vanilla ice cream or some whipped cream these are the perfect spring dessert.
Now, back to packing, cleaning, organizing.
Next stop Paris!
| | |
| --- | --- |
| | |
Rhubarb Hand Pies
Make sure you allow the time for the dough to chill thoroughly. This aids in ease of rolling and a flaky texture!
Pastry recipe is adapted from Joy the Baker.
For the crust:
2 1/2 cups of all purpose flour
2 tablespoons of sugar
1/2 teaspoon salt
1 cup salted butter, cubed and chilled
1/2 cup plus 2 (or 3) tablespoons of buttermilk, chilled
For the filling:
3 cups (about 1 lb/250g) of fresh rhubarb, cut into one-inch pieces
1/2 cup plus 2 tablespoons of sugar
2 tablespoons of water
1 teaspoon of pure vanilla extract
1/4 teaspoon ground cardamom
For assembly:
1 large egg, beaten
Turbinado or organic sugar for topping
To make the crust:
In a medium bowl whisk together the flour sugar and salt. Add in the cold cubes of butter and using your fingers quickly work the butter into the flour mixture. After a minute or two the butter should be incorporated into the flour to the point that some of the pieces will be the size of peas while others will resemble oak flakes.
Create a well in the centre of your flour/butter mixture and add in 1/2 cup plus 2 tablespoons of buttermilk. Use a fork to bring the dough together. Ensure that you incorporate all of the flour bits into the liquid. If the mixture seems too dry add in the remaining 1 tablespoon of butter milk. Gently mix to incorporate.
Dump the dough mixture out onto a work surface and divide the dough in half. Gently knead into disks and wrap each of the disks in plastic wrap and refrigerate. Don't be concerned if the dough seems a bit crumbly, it will firm up once it has a chance to rest and chill (for at least 1 hour) in the fridge.
To make the filling:
Place the rhubarb, sugar and water in a heavy saucepan. Bring to a boil and reduce the heat to medium low. Simmer for approximately 15 minutes, stirring occasionally until the rhubarb is soft and beginning to fall apart. Stir in the vanilla and the cardamom. Transfer to a bowl and allow to cool to room temperature. Just before assembling the pies allow it to drain in a fine mesh sieve for a few minutes to allow some of the liquid to be removed.
To assemble:
Remove the well-chilled dough from the fridge and roll out one of the disks to a 1/8 inch thickness. Using a 3 inch round cutter (or you could cut squares or even hearts!) cut about 10 to 12 disks out of the rolled dough. Place the disks on a baking tray lined with parchment and put in the fridge while you roll and cut the disks from the second dough wrapped in plastic.
After rolling and cutting out you dough rounds you should have approximately 28 to 32. Brush half the disks lightly with the beaten egg and place about 1 heaping teaspoon of the rhubarb in the centre of each disk.
Place the pastry tops on a cutting board or wooden work surface and with a small sharp knife make two or three cuts for vent holes in each pastry disk.
Take one of the pastry tops and place it on top of the filled pastry bases. Press down to seal the top pastry round to the bottom and using the tines of a fork press around the edge of each hand pie to seal it well. Repeat with the remaining pastry disks and filling.
Place the filled and sealed pies back on 2 parchment lined baking sheets about 1 inch apart and lightly brush the tops of each with some of the remaining beaten egg. Sprinkle generously with the sugar and then allow the pies to chill in the refrigerator while you preheat the oven.
Preheat the oven to 400 degrees F (205 C).
Bake the pies for about 13 to 15 minutes until golden brown and bubbling. Remove from the oven and allow to cool on the pan for 10 minutes before transferring to a wire rack to cool completely.
Makes about 16 hand pies.