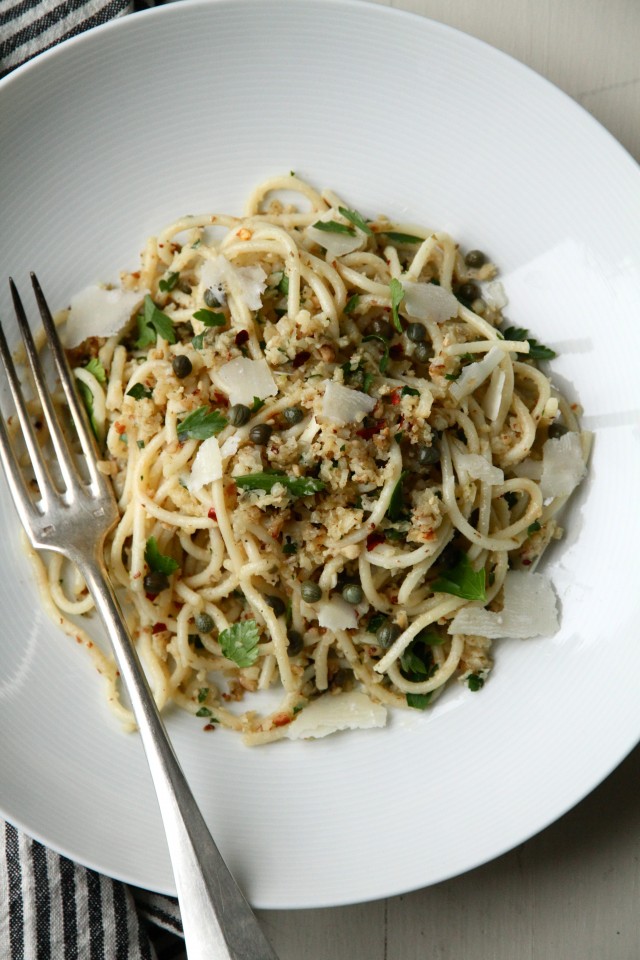 I love to cook for people. I suppose that is pretty obvious to anyone who has spent any time at all looking around this site.
And while I am always very happy to cook for just about anyone it must be said that there are some people who are just easier to cook for than other people.
When it comes to cooking for clients I love to cook for those people who come to our cooking classes and supper clubs with an open mind and a good appetite. I always appreciate those people who think they hate beets or kale or a certain type of cheese but will wait until we are finished cooking the beets/kale/cheese and then try the dish without any pre-judgement. It is surprising how many times a beet hater can be turned into a beet lover as long as they approach the beet itself with an open mind. I can't tell you how many times students have exclaimed "Wow, I really like these beets, and I have always HATED beets!".  I find it very easy (and fun!) to cook for these people.
One person who stands out in my mind as being the easiest person to cook for is my sister, Lisa. She will pretty much eat anything and she does so with true gratitude. Gratitude for the food that is being put before her and even more gratitude for the person who made the food. She happily eats even the most cobbled together, the-pantry-is-bare, meals and she is even very pleased to eat leftovers. Sadly she lives in Los Angeles and so I don't get to cook for her all that often but it is pure joy when I do.
So, you might be wondering, who are those people in my life that are, ahem, not so easy to cook for? Perhaps, not surprisingly, they are the people that I cook most often for: my son and my husband. Now, let me start off by saying that I really, really love these guys and in fact I really love eating with them. All three of us love food, it just so happens we don't all love the same kind of food. I have never been the type of person who cooks a special meal for my son or my husband, although I have never served a meal that I know they will hate. I try to make meals that everyone can enjoy which can be challenging. Anyone who does the lion's share of day-to-day cooking for their family will empathize that this can be a tricky endeavour.
My son Max loves steak and fries, salmon with lentils, roasted chicken, carrots (raw only) green salads with vinaigrette and any type of spicy Asian takeout.
My husband Glen isn't a fan of salmon, isn't a huge eater of meat, (unhappily) equates lentils with a detox cleanse we did years ago but will happily eat beets, kale, quinoa and cheesy pasta. He loves any type of spicy Asian takeout.
Both Max and Glen would be absolutely thrilled if they could eat spicy Asian takeout every, single, night. What type of spicy Asian takeout you might be wondering? It really doesn't matter. Fiery Thai curries, chilli loaded Szechuan noodles with spicy pork, bowls of Pho enhanced with plenty of Sriracha and chilli oil, spicy prawn tempura dynamite cones, mouth numbing Indian curries.
In an attempt to stem of take-out food tide I sat down with Glen and Max and handed them each a cookbook. The cookbooks I chose had plenty of pictures featuring recipes from around the globe (including some from Asia, which happened to be spicy). I asked them to pick out recipes that looked interesting to them. Recipes that I could cook for them or that we could cook together. There were a few choices that I had anticipated, like Spicy Asian-Style Baby Back Ribs, crispy fish with sweet chile vinegar glaze, spicy meatballs with Chinese noodles and tuna sashimi with chilli infused sauce. But there were some real surprises too. Things like delicata squash ravioli with garlicky broccoli rabe, creamy polenta with wild mushrooms, pork chops with cranberry beans and thyme, charred orange and escarole salad with almonds and slow roasted salmon with Meyer lemon relish. I was thrilled that we were finding some new recipes to try, recipes that everyone was excited about.
One of the very first recipes that we made from our communal list was for the spaghetti with roasted cauliflower pesto that you see above. I didn't even know that Max liked cauliflower.
I made it, we ate it and talked about whether it was a keeper (it was) and what we might do to make it even better the next time. Two out of the three of us voted to increase the amount of chile to make it a bit spicier. Sigh. But! At least we are moving towards creating some new family favourites that everyone loves, and that is what family cooking is all about.
Spaghetti with Roasted Cauliflower Pesto
Recipe is adapted from Cooking for Friends by Alison Attendborough and Jamie Kimm
1 medium head of cauliflower, cored and cut into 1 inch florets
1 cup plus 2 tablespoons extra virgin olive oil
Fine grain sea salt and freshly ground pepper
1 cup flat leaf parsley leaves
1/2 cup toasted almonds
2 tablespoons capers
2 garlic cloves, minced
1/4 teaspoon red chilli flakes (or more to taste)
1 lb spaghetti
1 cup Parmesan cheese, shaved
Preheat the oven to 425 degrees F (220 C). Place the cauliflower florets in a medium bowl and add the 2 tablespoons of olive oil and season with salt and pepper. Toss to combine and spread the florets on a large baking sheet. Roast in the preheated oven until the edges start to brown, about 20 minutes, stirring halfway through the time.
Transfer roasted cauliflower to a food processor and add the olive oil, parsley leaves, almonds, capers, garlic and chilli flakes. Pulse until mixture is well combined but still coarse in texture. Set aside.
Bring a large bowl of salted water to a boil. Add the spaghetti and cook, stirring occasionally, until the pasta is al dente, 9 to 11 minutes (depending on your chosen brand). Drain and transfer to a serving bowl. Toss with the cauliflower pesto and Parmesan. Check and adjust seasonings. Serve at once.
Serves 4 to 6.