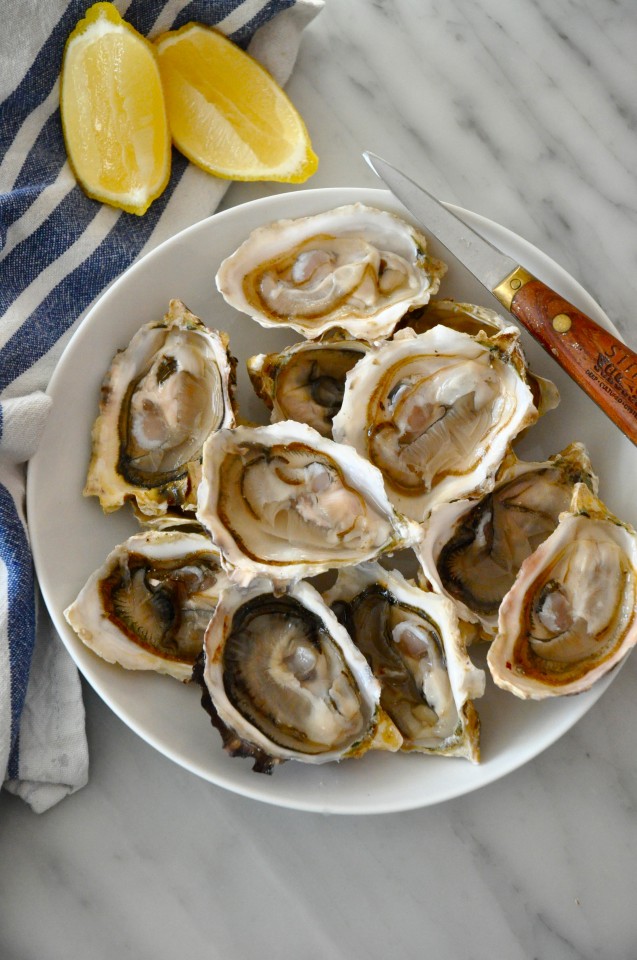 Well… Here we are at day six! Half way through!
A good time to reflect on this year's canapé choices. Funny thing, this year, I have noticed that I have chosen more rustic recipes. There are no recipes that feature meat. So far there have been no fancy, pricey, hard to find ingredients.
These are not conscious choices. More of a reflection of how I (and so many of you) have been eating this past year.
Freshly shucked, panko crusted fried oysters with a squeeze of lemon are pretty much the perfect "canapé" for me. Crunchy, briny, and with a hit of citrus, I can't think of anything better. Shucking some smallish, local, oysters which results in a higher ratio of the crispy batter to the soft, briny meat, is the key to this recipe.
Six canapés still to come!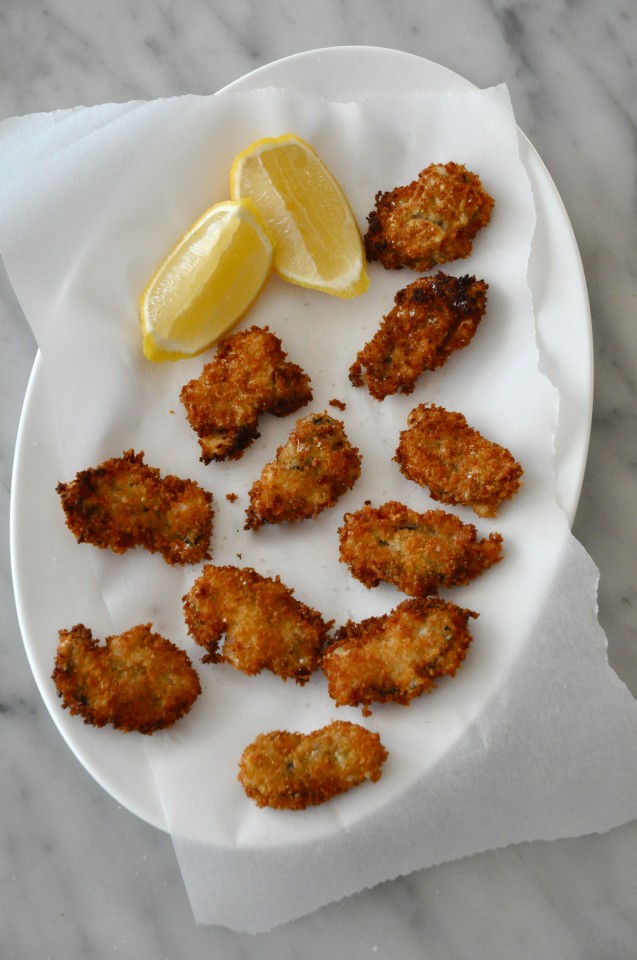 Panko Fried Read Island Oysters with a Squeeze of Lemon
Panko bread crumbs make for a crispy delicious coating for the oysters. Panko Crumbs can be found at Asian specialty markets and many grocery stores.
It is pretty easy to shuck oysters but it is just as easy to ask your fishmonger to shuck the oysters for you! Choose a smaller variety of oyster to provide a higher ratio of crispy crunchy panko batter to soft, briny oyster meat.
Recipe is from Canal House Cooking Volume No. 5 by Melissa Hamilton and Christopher Hirsheimer.

24 shucked oysters, drained
1 cup all purpose flour
1 to 2 eggs, lightly beaten
1 to 2 cups of Panko bread crumbs
Peanut oil
Fine grain sea salt
Dredge each oyster in the four and then the egg and then the panko. Set aside.
In a medium, heavy sauce pan heat enough peanut oil to reach depth of about 2 inches. Heat the oil over medium heat until hot but not smoking.
Shallow fry the oysters, a few at a time, until golden brown, all over, about 1 minute per side.
Using a slotted spoon transfer the cooked oysters to a plate or tray lined with paper towels to drain.
Season with salt and serve hot with a wedge of lemon.
Makes 2 dozen.