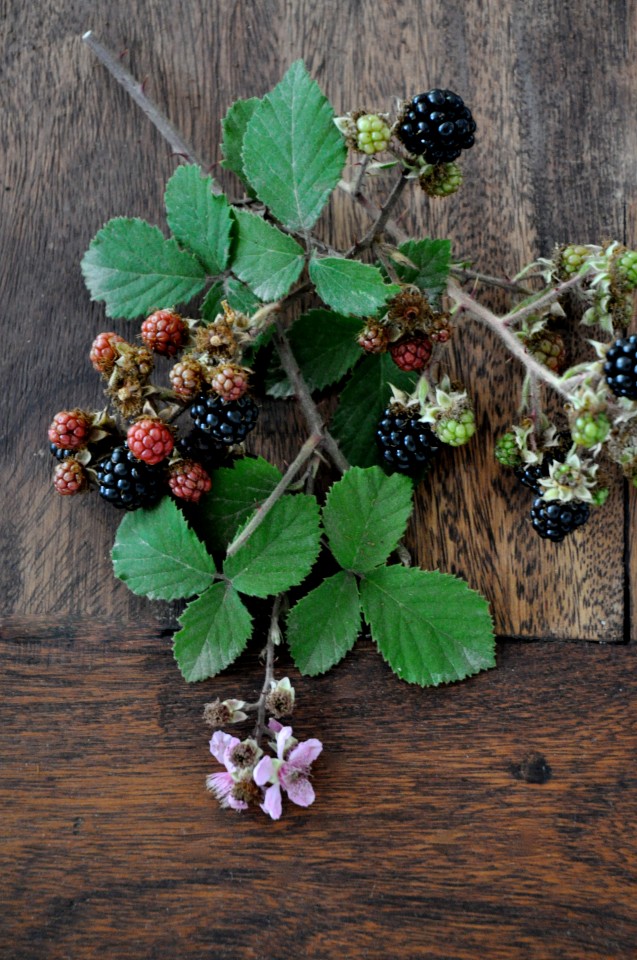 Well, this is it. The last day of August, the last weekend of summer, the last of the carefree days of the season.
We are spending the long weekend at our little blue cabin on Keats Island. The weather forecast is for warm and sunny skies and so there are plans for swimming, walks through the forest and dinners at the beach. The kids will run free, (as long as they are home for lunch) and when it turns to dusk they will play board games inside the cabin while the adults sip wine and talk and laugh out on the deck, lit up with candles, until bedtime.
After cooking for company over the last few weekends I am keeping things simple on this trip. Yogurt with ripe peaches and granola for breakfast, salads for lunch and grilled meats and vegetables for dinner. And for dessert? Something simple and seasonal. Blackberry frozen yogurt. Scented with a touch of cardamom and garnished with fresh blackberries.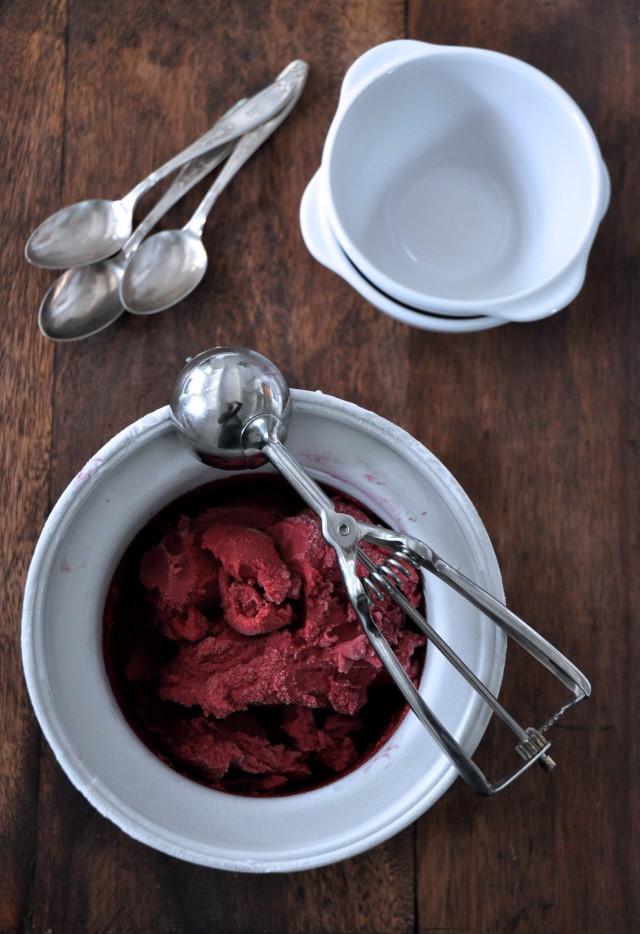 Just outside the door to our cabin are blackberry bushes. Just down the lane too. In fact much of the island is covered with wild blackberries bushes. Not that these bushes produce those giant blackberries that you find at the market that look so pretty but taste a bit watery and bland. These wild blackberries are smaller in size but bursting with flavour. After a day of rain (which happened a couple of days ago) they plump up and gleam like little jewels. On these last days it seems everyone is out on the dusty roads, plastic yogurt containers in hand, picking the blackberries for their morning cereal, or for a pie or to even take home and freeze, to be enjoyed in the dark days of winter.
I will miss these days of swimming and late bedtimes and reading all afternoon and little brown bodies with dirty, dirty feet but it will be the intoxicating and heady smell of the ripening berries on these final hot and sunny carefree days that I will miss the very most until next summer.
Frozen Wild Blackberry Yogurt
Recipe adapted from Simply Recipes
4 cups wild blackberries (fresh or frozen)
1 teaspoon lemon zest
1 cup sugar
2 cardamom pods, crushed
1/4 teaspoon cinnamon
2 cups whole milk yogurt
1/4 cup whipping cream
Place the blackberries, lemon zest, sugar, cardamom and cinnamon in a medium saucepan and bring to a simmer over medium heat. Stir occasionally to break up the berries and release their juice. Simmer for 10 minutes and then remove from the heat. Allow to cool for 15 minutes.
Place a sieve over a medium bowl and pour the berries into the sieve. Using a rubber spatula push the berries through the sieve to capture the concentrated juice in the bowl below. Discard the berries and cardamom pods in the sieve and set aside the syrup.
Stir the yogurt and the cream into the blackberry syrup, cover and refrigerate for at least a couple of hours or even overnight.
Process in your ice cream maker according to the manufacturers instructions. These also make great popsicles too!
You can enjoy this frozen yogurt straight from the ice cream maker while it is still rather soft or place in a container and freeze for several hours for a firmer consistency.
Makes 1 quart/1 liter.