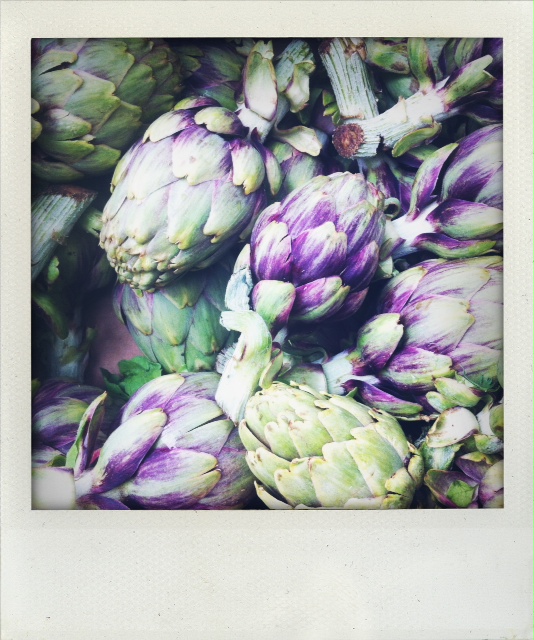 Here are a few photos from today. Lots of food on the agenda starting with a trip to one of our favourite outdoor markets and ending with a hands on cooking class where we prepared a french themed lunch at the apartment.
Our group headed off to the Marché Raspail which is located in the 6th arrondissement and is one of the biggest and best known organic marché volant (roving markets) in the city. It is an inspiring place on a Sunday morning with beautiful produce, fresh fish and seafood, a huge array of cheeses, baked goods, prepared foods like roasted chickens and savory pies, flowers, pots of herbs and even some lovely Parisian scarves. Lots of people, lots of buying and selling and there was even a French bulldog or two in the crowd.
After the market we headed back to the apartment to prepare for our first hands on cooking class of the trip. We planned a simple lunch that highlighted some of our purchases from the Raspail Market as well as some of our local Montmartre food shops.
We started by making some alsatian tarts that we topped with a truffled scented mâche salad which we enjoyed with a lovely rosé from Provence. Next up was a huge bowl of moules marinières (mussels in white wine, leeks, garlic and thyme), served with some crusty baguettes. Alongside the baguettes we decided to taste test three french demi-sel butter (Echire, Bordier, and Paysan Breton) and then moved on to a green salad with tarragon, toasted walnuts and a shallot and Dijon vinaigrette. For dessert we made chocolate truffles and also enjoyed slices of an apple tart and a strawberry tart brought by two of the guests.
Everyone in the group insisted on helping with the clean-up (thanks you guys!) before drifting off to visit museums, or take a walk, or have a late afternoon nap.
Tomorrow is a free day and so some of us are going for a city bike tour, others are off for a visit to the Eiffel tower, or to have lunch with friends or to just have a mellow day exploring the neighbourhood.
Look for some recipes for the mussels and the green salad vinaigrette to be posted here soon!
xo J