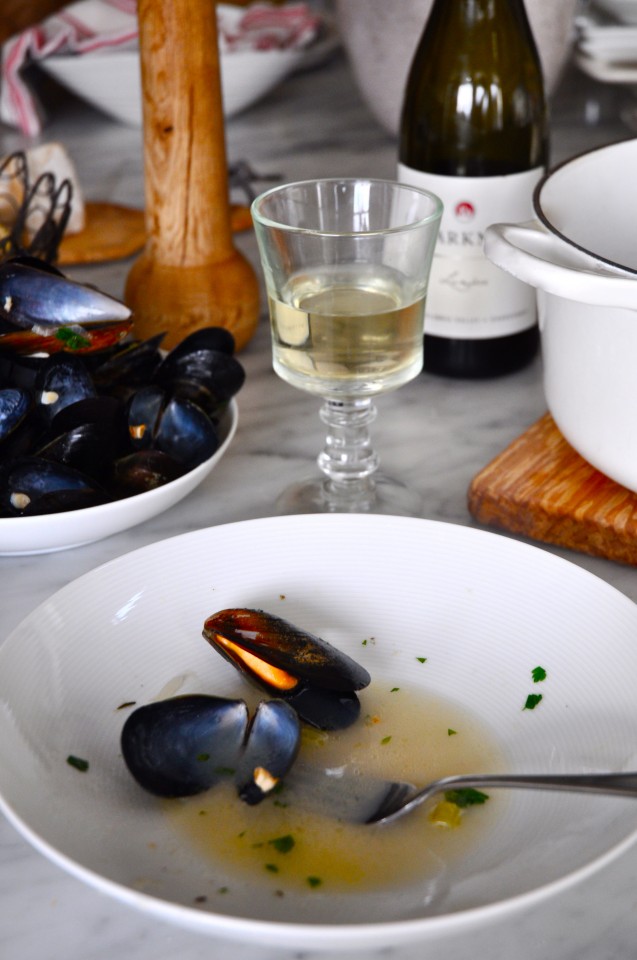 It has been a wonderful and very busy weekend.
Last night we hosted our third annual Food Bank Fundraiser and I am thrilled to report that we raised $2400! There were eighty people who came out to show their support and eat, drink, talk, laugh and watch a cooking demonstration or two.
So much goes into the planning and executing of such an evening and, as always, I am humbled by the support and love I get from all of my friends and family to pull these crazy events off. Thank you to Sarolta and Leigh-Anne, Howard and Steve, Max and my dear, sweet husband who handled the post party clean up.
Today was mellow with some tidying up and a walk with the dog and then some lunch at home that was cobbled together from leftover ingredients from last night's party.
Mussels with garlic and shallots and white wine and parsley and some rosemary focaccia with sea salt. Glen opened up a bottle of wine and we talked about the highlights from the party and our plans for the week. So perfect…
Starting tomorrow I will be posting new recipes for the third annual "12 Days of Canapés" here at Kitchen Culinaire! Twelve (non-consecutive) posts featuring recipes that are perfect for holiday season entertaining. Stay tuned! xo J
P.S. I can't believe it but in just 1.5 short weeks we managed to sell out our Culinary Tour to Paris! Thanks to everyone who talked about this and tweeted it and sent their friends to sign up and to the 10 sweet women that are going on this adventure with us. I am thrilled and excited and Sarolta and I have some very, very good things planned for us…