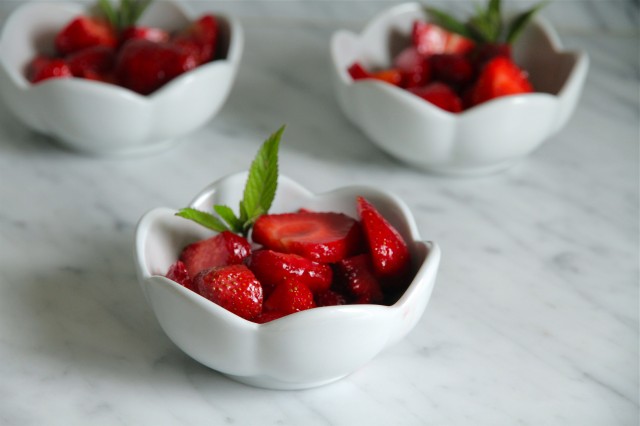 It has been a month since we arrived home from our French adventure and we are now fully settled back into our comfortable Vancouver routine.
It seems like such a long time ago since we unpacked the suitcases and put them away. We are left with a small stash of French chocolate and a vast array of wonderful memories. I always find that the true gift of travelling doesn't always fully reveal itself until the trip is over and real life resumes.
I have been thinking about the first two weeks I spent in Paris with my sweet Mom. Our quiet mornings at the flat, exploring pastry and chocolate shops, discovering new restaurants and not going to even a single museum. By the time the rest of the family arrived we were both ready for a different pace and happily embraced the travelling and biking and sightseeing and celebrating, feeling very lucky that all seven of us could be together in such an amazing city. It almost felt like two separate trips. And luckily in the middle of it all I was still able to find the time for a few solo adventures as well.
One of the highlights of my "alone" time in Paris was signing up for a market tour and cooking class, a wonderful way to explore the culinary scene of a new city. When I was doing my research on French food tours while still in Vancouver I was excited to discover that one of my favourite cookbook authors, Susan Herrmann Loomis, happened to be offering one day classes in Paris during the time of my stay!
Susan just happens to be an award winning author of 9 cookbooks and also teaches cooking workshops in her home, On Rue Tatin in Louviers, Normandy. She also teaches some classes in Paris, and this year in South Dakota, North Carolina and Texas too. You can check out her website for her full class schedule here.
I happen to own three of Susan's books and was excited to meet this woman whose recipes I have cooked on so many occasions and whose writing style I admire so much. I was perhaps a bit nervous too. Just because someone can write a good book doesn't mean that they can teach. There are so many styles of cooking and so many methods of teaching. I have attended classes with instructors who only want to talk about molecular gastronomy or "new fusion" or what it was like when they used to cook for rock stars. And while I am as interested as the next person in what Jon Bon Jovi eats for breakfast I also love to learn a new recipe or technique or get a sense of the culture of a new place through food.
In the end I needn't have worried. As soon as I met Susan outside the Raspail market and we started talking I could tell that this was a woman who loved food and cooking and the art of gathering people around the table. She was warm and funny and knowledgeable and could tell a good story. She cared about ingredients and the seasons and how far things sometimes travel to get to our table yet she wasn't slavish about the rules or politics of food. The other person who had signed up for the day was a really lovely woman from California named Cathy. She had come to Paris to celebrate a milestone birthday and was passionate about food and cooking as well. Cathy also has a blog and wrote about our day which you can read all about here.
The three of us spent about an hour at the market travelling from stall to stall picking up some bread and vegetables, checking out the cheeses and the poultry, meat and fish, chatting with the vendors.
After the shopping we walked back to the beautiful cooking studio in the heart of Saint Germain des Prés, tied on our aprons and started to cook. Susan had designed a four course lunch menu and guided us through the preparation. We peeled and chopped and sliced and stirred, talked about technique and knife skills, tasted different salts, and we even saved a sauce (or two). We nibbled on radishes smeared with demi-sel butter and the bread that we had purchased at the market and sipped lovely local wine.
It seemed to take no time until we were ready to sit down and enjoy the lunch that we had created. We started with a cucumber and fromage frais verrine that was refreshing and light and looked beautiful layered in the tiny glass dishes. We opened the red wine and moved on to a duck breast that was perfectly cooked and napped with orange syrup and served alongside some herb braised asparagus. We poured some more wine and enjoyed a crisp green salad with an almond vinaigrette that was served with a duo of sheep's milk cheeses. Then we were on to dessert. Strawberries in a caramel vinegar that were served in pretty white bowls and garnished with a few grinds of black pepper and a sprig of mint.
I was particularly struck by these strawberries as they seemed to perfectly epitomize all that was good about the menu and our meal and the day itself. There was a complexity in terms of the flavour but the technique itself was straightforward. They were not fussy or heavy but thoughtful, perfectly timed and presented. The sweetness of the berries had a tart hint of acidity from the vinegar and a spicy hit from the pepper. Simple, yet perfect and a recipe that will remain in my cooking repertoire for many years to come.
After saying my goodbyes and exchanging hugs and email addresses I walked to the metro and thought about what had made the class so special for me. It had certainly been about the food and cooking and the people but also about how to prepare a thoughtful meal and bring people around the table in a relaxed yet gracious and generous way. I was struck by the fact that the afternoon was never about Susan trying to impress us. At many of the classes I have been to it is all about fancy, expensive ingredients or techniques that require utensils only found in a restaurant kitchen to replicate. Instead of trying to show off her culinary prowess Susan was simply there to share her time, her knowledge and a meal.
My Mom is already planning next year's trip to Paris. Who knows, maybe there will be some time for me to go off and have another solitary culinary adventure, taking a cooking class or two in Normandy. I happen to know of a very good teacher there and bringing home a new recipe that can be shared is perhaps the very best souvenir.
Strawberries in Caramel Vinegar
Recipe is reprinted with permission from Susan Herrmann Loomis
These strawberries would be wonderful served with a scoop of ice cream or a dollop of mascarpone cream or alongside a vanilla panna cotta. But then again they are pretty much perfect just like this.
The only change that I made from the original recipe is to combine the water and the sugar and then make the carmel. When adding the vinegar into the hot caramel stir gently until it is well incorporated and you can put it back over a very low heat to accomplish this if necessary.
6 tablespoons (90 g) sugar, vanilla sugar if you have it
2 tablespoons water
1/4 cup red wine vinegar
1 pound (454 g) strawberries, trimmed and thickly sliced
Freshly ground black pepper
Sprigs of mint for garnish
Place the sugar and the water in a small, heavy bottomed saucepan, whisk until well combined and place over medium-high heat.  Cook until the caramel begins to turn a dark golden, shaking the pan to ensure that the sugar caramelizes evenly. Remove from the heat and allow to cool for a minute or so and then add in the vinegar, gently stirring.
If you are having trouble getting the vinegar to incorporate into the caramel return it to a low heat and stir gently.
Once the caramel is cooled transfer to a non-reactive bowl. Add the strawberries, stir gently and allow to marinate for at least an hour and up to three.
To serve, use a slotted spoon and evenly distribute the strawberries into six serving bowls. Strain the marinade and pour over the strawberries. Garnish with a grind or two of fresh black pepper and a sprig of mint.
Serves 6.