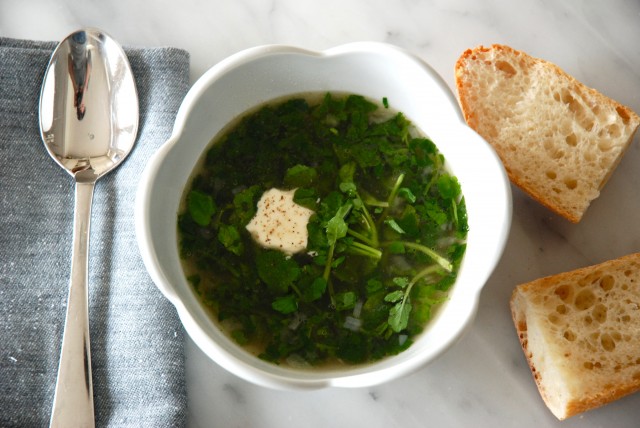 I am sorry that it has been so very quiet here for the past few weeks. Ironically, the reason I haven't been around to post any recipes since I got back from Holland is that I have been so busy cooking!
Things have really started to take off with the cooking classes and dinners and culinary tours and last week alone saw Sarolta and I hosting four different events. It was a great week filled with wonderful, interesting people and lots of food but in between the shopping and the prepping and the cooking and the clean-up there really hasn't been a whole lot of time for photographing and writing.
This week slowed down a bit and so in between cleaning the oven, organizing the fridge and pantry and ironing piles of linen napkins I finally have time to share a recipe.
We have been cooking through a bunch of new recipes this past month that I can't wait to share here. We made herbed flat bread with warm Tallegio cheese. We braised beef short ribs and served them with papperdelle, roasted tomatoes, spinach and niçoise olives. We assembled little swiss chard tarts with goat cheese, currants and pine nuts on buttery puff pastry. We served fennel and tangerine salads with watercress and almonds. We baked a red wine chocolate cake and served it with a dollop of mascarpone cream more than once. Now I just need to tweak the recipes, cook them again and photograph them. Soon.
Until then I will leave you with a soup that has yet to make an appearance at one of the classes but has sustained us more than once through the long hours of pre-class prep. It comes from the amazing cooking/writing/photographing duo Melissa Hamilton and Christopher Hirsheimer over at The Canal House. I am so inspired by everything these ladies produce and am hooked on their Canal House Cooks Lunch, which my own Lunch for One series is modelled after. They make the daily act of cooking for ourselves and the ones we love seem so creative and important and filled with joy without being fussy.
Like so many of The Canal House recipes this one for watercress and potato soup is simple and straightforward. Yet… there is something special in the way the ingredients are combined making the final dish so much greater than the sum of its parts.  I have made this soup half a dozen times now and have come to think of it as possessing magical powers.  It takes no time to pull together but manages to be comforting and sustaining. It has gotten me through the day more than once and everyone I have served it to seems to love it as much as I do.
Eating a bowl of this soup feels a bit like opening the windows on the first warm spring day.
It is simple but perfect.
Watercress and Potato Soup with Crème Fraîche
Recipe is adapted ever so slightly from Canal House Cooking Volume Nº 3 by Christopher Hirsheimer and Melissa Hamilton
Because there are so few ingredient in this recipe their quality is very important. A rich, preferably homemade, chicken stock is the key here.
2 bunches of watercress, stems and leaves separated
8 cups rich chicken stock
3 tablespoons of butter
1 medium onion, finely chopped
1 medium Yukon Gold potato, peeled and diced
2 tablespoons of parsley, chopped
4 tablespoons of crème fraîche
Fine grain sea salt and freshly ground black pepper
Place the stock in a medium pot, add the watercress stems and simmer the stems for 15 minutes.
Meanwhile, melt the butter in a separate pot over medium-low heat and add the onions. Cook until soft and translucent and then add in the diced potatoes. Season with salt and pepper and cook for a minute or two before straining the stock into the pot with the potatoes. Discard the watercress stems.
Cook over medium heat until the potatoes are tender, about 15 minutes.
Finely chop the watercress leaves and add them to the stock along with the chopped parsley. Taste and adjust the seasonings. Allow to simmer for 2 to 3 minutes and then ladle the soup into warmed bowls. Top with dollop of crème fraîche and serve with some crusty bread.
Serves 4.