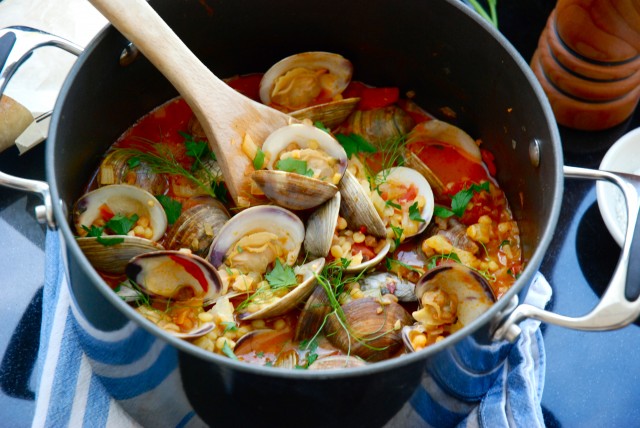 Just a quick post this morning. I meant to get this up last night but I have been battling a cold and after making dinner and tidying up it was time to put on the tea kettle and supervise a bit of homework before an early bedtime.
Ironically, last week I was lamenting to a friend how I was missing fall soup season here in sunny Miami. Not two days later I was slammed with the the double whammy of a nasty cold and bronchitis. Suddenly, regardless of the temperature outside, it felt like the perfect time for a comforting pot of soup.  I had a bag of fregola sarda that I picked up at the Epicure last week, some chicken broth and lots of garlic, some dried chiles and a bulb of fennel. I could envision a brothy, garlicky, fragrant, spicy bowl that was sure to make me feel better.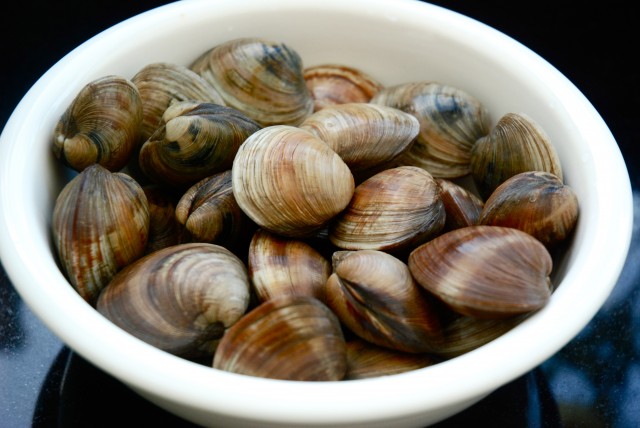 At the market I spied some fresh clams which looked beautiful and so into the basket they went. A bunch of flat leaf parsley some tomatoes and a bottle of white wine (I love grocery stores in America!) and I had everything I needed.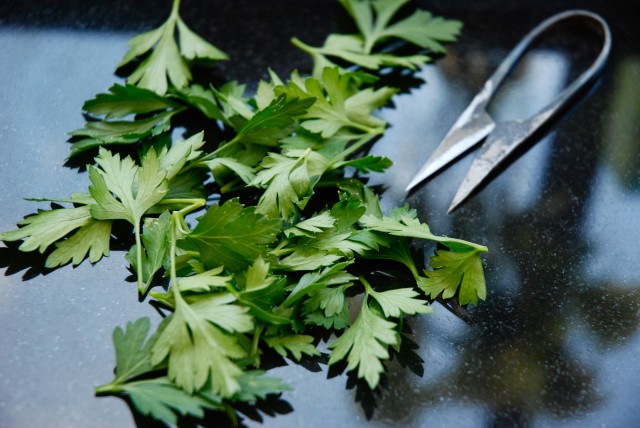 Fregola sarda is a type of pasta from Sardinia that is similar to Israeli couscous. It is made from a semolina dough that is hand rolled into small 2 mm nuggets, then dried and toasted. This toasting results in a pleasing nutty flavour. It is often cooked like other types of pasta, in salted boiling water, but it can also be cooked in a similar fashion to rice. For ease and one-pot convenience I added it to the soup pot after sweating the fennel, shallots, garlic and chilli flakes. I stirred in the Fregola, added in a good splash of wine and then a few cups of chicken stock. Cover and simmer for 20 minutes until the fregola is tender, with just a bit of a bite, and then in go your clams (mussels would be very good here as well).
Up your heat to high, add another cup or two of stock and cover your soup pot. In 3 to 4 minutes your clams should magically open and then all that is needed is a few grinds of black pepper, and a sprinkling of chopped parsley and a few of the fennel fronds.
The restorative powers of making and eating a simple bowl of soup.
Clam and Fregola Soup with Fennel and Tomatoes
Adapted from a recipe by Giuseppina Perisi from her book Cucine de Sardegna via The New York Times.
3 tablespoons of olive oil
2 large shallots, finely chopped
1/2 bulb of fennel (some fronds reserved) chopped
4 cloves of garlic, minced
1/2 teaspoon dried chili flakes (or more to taste)
1/2 cup dry white wine
4 cups chicken stock
1 14.5 ounce (411 g) can of stewed tomatoes, crushed with their juice
1 cup fregola
3 pounds (1.3 kg) steamer clam, well scrubbed
Fine grain sea salt and freshly ground black pepper to taste
Chopped flat leaf parsley and fennel fronds for garnish
Heat the olive oil in a large soup pot over medium heat. Add the shallots and fennel and sauté for two to three minutes until the onions start to become translucent. Add the garlic, the chilli flakes and a bit of salt and continue to cook until the garlic becomes fragrant but does not take on any colour.
Add the fregola and stir well to coat. Add the wine, the tomatoes and their juice and three cups of the chicken stock into the pot. Check and adjust the seasoning with salt and pepper to taste. Bring to a gentle simmer and cover allowing to cook for 20 minutes or so until the fregola is tender. You need to ensure that you maintain a soupy consistency so check every so often and add a bit more of the remaining stock if needed.
When the fregola is tender and just before you are ready to serve. Increase the heat to high, add any remaining stock and then the clams. Cover and cook for 3 to 5 minutes until the clams have opened. Discard any clams that do not open after 5 minutes.
Garnish with a good sprinkling of flat leaf parsley and the remaining fennel fronds. Serve at once.
Serves 4.