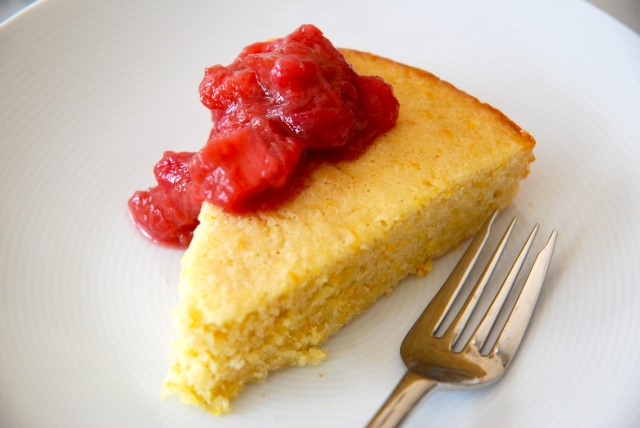 I am in love with this cake.
This might be because I first spotted it on one of my favourite sites, Sweet Amandine, where Jess writes about life and food in such a thoughtful and beautiful way. Jess' recipes are always appealing to me and her dreamy and poetic photos are inspiring.
Or it might be because I am somewhat obsessed with olive oil when it is used in sweet recipes. I first encountered this when I made this lemon curd olive oil tart which has since become a staple in my baking repertoire. I love the way the olive oil adds something ethereal to a sweet dish, something unexpected and wonderful. Jess has a recipe for olive oil madeleines that I am going to try very soon.
I think, however, the main reason that I love this cake is that when I made it for the very first time on Wednesday it was for a sweet and special group of women who seemed to love this cake as much as I do.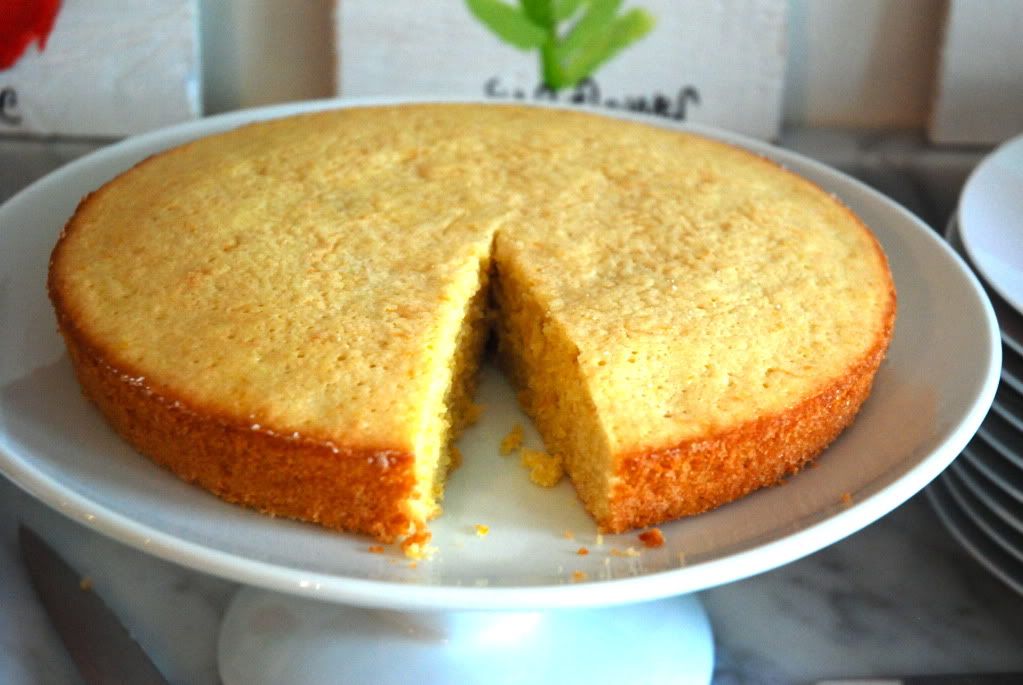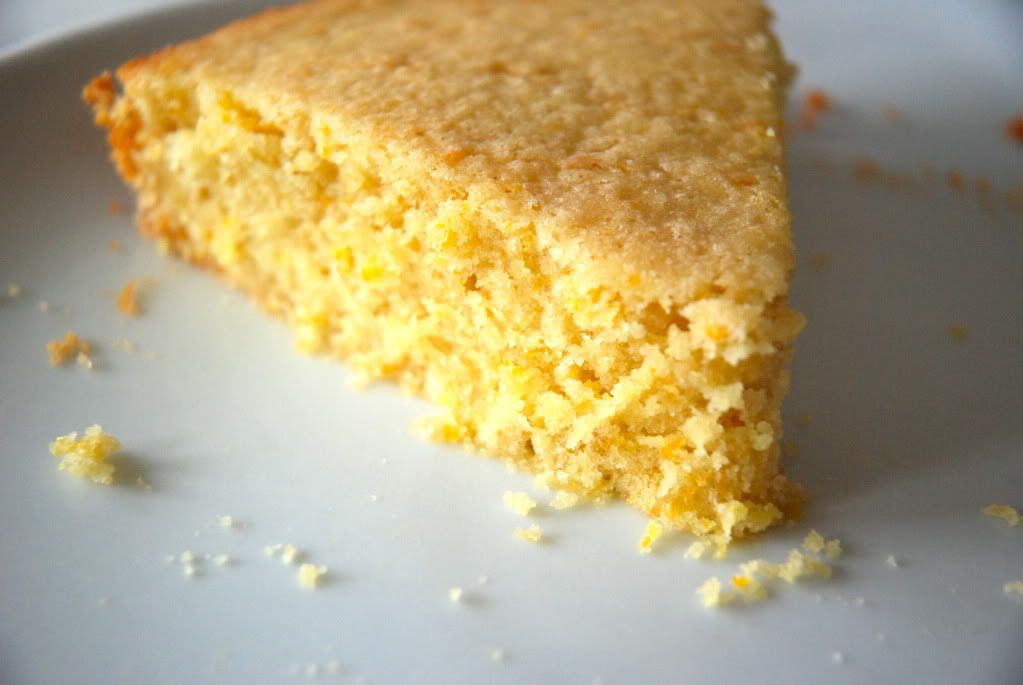 On Wednesday night Sarolta and I hosted a Supper in the Kitchen for a group that had been put together by my cousin Leslie. Leslie and I reconnected at my Grandmother's 99th birthday party a year ago and since then we have gotten together a few times to do some private cooking classes. Leslie considers herself a novice cook but her enthusiasm about learning new techniques and working with new ingredients, her inquisitive and intuitive nature about food and her deep desire to gather people together around a table has made her the best student I have ever had.
That she wanted to gather a group of her dearest friends and bring them for a cooking class meant a lot to me and I was eager to meet these women that she had talked about so lovingly at our earlier classes.
When everyone had arrived we gathered in the kitchen and Leslie went around the room introducing each of her friends and explained what the unique connection was to each woman. It was a sweet and touching moment to hear how each of these individual lives initially intersected through work, or kids, or summer cabins or neighbourhoods. How from these first interactions these women have become so important and special to one another. They go on trips as near as Bellingham and as far as India together, they have dinners together, take walks and share a book club and they are also there for one another when things are sad and difficult.
Leslie used words like treasured and beloved and cherished to describe her friends and over the course of the evening, watching this group talk and eat and laugh together, you could really feel the deep bond that this little tribe has forged. The joy that these women bring to one another lives was a wonderful thing to see. It was a great reminder to never take a valued friendship for granted.
At one point I looked over at Sarolta who was prepping food and washing dishes and gently and thoughtfully stirring the risotto for the main course and I felt so glad to have my own dear friend there with me in the kitchen, working so hard, determined to make a go of this little business of ours.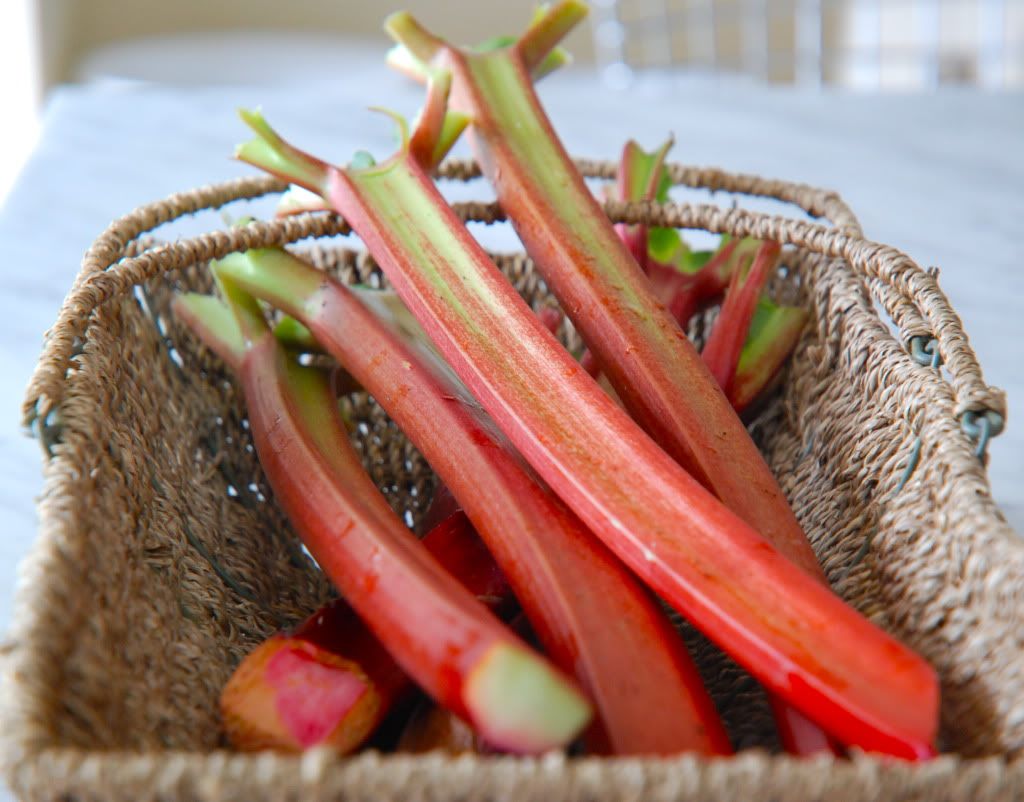 At the risk of sounding cheesy I would say that this rustic little cake has a lot of the same attributes as a dear friend.
It is humble and comforting, easy and adaptable, can mix and mingle at any type of event and I am pretty sure that it travels well.
On Wednesday we served it alongside a panna cotta with a rhubarb compote and the next day I ate the very last piece with my morning coffee. But I have plans to make another today, slice it up and wrap a few of the pieces in parchment and twine and deliver them to a few of my nearest and dearest.
Olive Oil Citrus Cake with Rhubarb Compote
Cake recipe is from Rustic Fruit Desserts by Cory Schreiber and Julie Richardson by way of the lovely Jess at Sweet Amandine.
This recipe calls for cake flour but in a pinch you can use pastry or all purpose flour. It won't be quite as light but still turns out a beautifully delicious cake.
For the cake:
1 1/4 cup of cake flour (see above note)
1 teaspoon of baking powder
1/4 teaspoon salt
3 large eggs, at room temperature
1 tablespoon plus 3/4 cup of granulated sugar, divided
Zest of 1 grapefruit (unsprayed)
Zest of 1 orange (unsprayed)
Zest of 1 lemon (unsprayed)
1 1/2 teaspoon of pure vanilla extract
Squeeze of lemon juice
1 cup fo fruity extra-virgin olive oil
For the compote:
6 cups (about 2 lbs) of fresh rhubarb, cut into one inch pieces
1 1/4 cup of sugar
1/3 cup of water
1 teaspoon of pure vanilla
Preheat the oven to 350 degrees F.
Coat a 9 x 2 inch round baking pan with olive oil and then sprinkle 1 tablespoon of sugar and tap the pan to evenly distribute in over the bottom and up the sides of the pan. Set aside.
In a medium bowl sift the flour, baking powder and salt twice. Set aside.
In a mixer with the whisk attachment beat the eggs, sugar and zests on high speed for five minutes or until the eggs lighten in colour, thicken somewhat and the sugar has dissolved. Add the vanilla and lemon juice. Turn the mixer down to medium-low and add the olive oil by slowly drizzling in down along the edge of the mixing bowl.
Add the dry ingredients and mix on low speed until just incorporated.
Pour the batter into the prepared cake pan and place in the preheated oven. Bake for 25 to 30 minutes and then remove from the oven. Allow the cake to cool to room temperature in the pan.
While the cake is baking place the rhubarb, sugar, and water in a heavy saucepan. Bring to a boil and reduce the heat to medium low. Simmer for approximately 15 minutes, stirring occasionally until the rhubarb is soft and beginning to fall apart. Stir in the vanilla.
Transfer to a bowl and allow to cool to room temperature. May be made up to two days in advance and refrigerated until needed.
To serve slice the cake into wedges and spoon a few tablespoons of the rhubarb on top or on the side.
Serves 8.