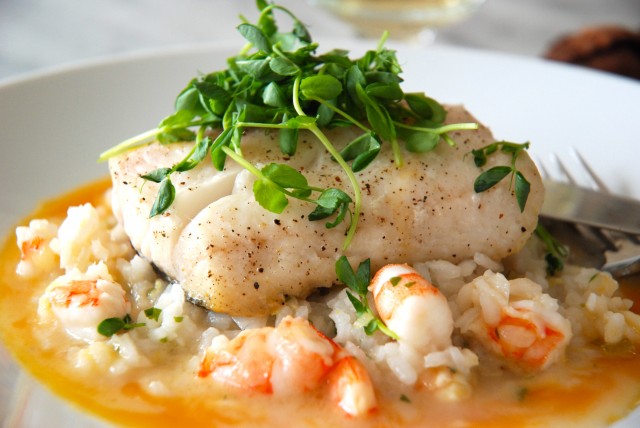 Happy Easter! This weekend for Easter Sunday dinner will it be turkey or ham?
As Easter can fall anytime between March 22nd and April 25 (dictated by the timing of the first full moon after the spring equinox and Passover) it can often feel like the big bunny is hopping in either right in the thick of winter or into a balmy, full blown spring.  This year it is sliding in right under the wire and while we are hardly enjoying any temperatures that could be called "balmy" we are in for a weekend filled with sunshine and daffodils and the smell of warm earth and green grass.
For the above mentioned reasons it can be tough to plan a menu that is "seasonal" for Easter. In theory, I tend to favour a brunch to celebrate this holiday and like to make this breakfast pie as the centrepiece to a buffet style gathering. Brunch can be mercifully low key and since I am already hepped up on all that chocolate I have eaten first thing in the morning it is the perfect time to power through and make a late breakfast/early lunch. Plus I am kind of overwhelmed by cooking turkeys and am not a huge ham fan.
However, sometimes you just gotta do dinner.
I cooked this sablefish and spot prawn risotto combo last night for some family and friends and thought that it would make a lovely, if unconventional, Easter dinner or lunch. Simple to make yet packed with bright spring flavours it would pair beautifully with a arugula or mixed green salad adorned with some shavings of good parmesan cheese and sprinkled with some toasted pine nuts.
This would work beautifully for a crowd as well. Do the prep for the risotto (dicing the onions and celery, mincing the garlic, peeling the spot prawns and measuring out the rice, stock and wine) early in the day. Portion your fish and season a couple hours before. Wash your greens, make your vinaigrette, toast the pine nuts and shave the parmesan.  Before your guests arrive put out one or two beautifully ripe cheeses, cut a baguette into slices, warm some good green olives with a bit of fruity olive oil and a sprinkling of salt. Open some wine. A Viognier or a Pinot Gris would both pair beautifully with this dish. Pinot Noir would be a good choice if red wine is preferred.
Forty-five minutes before you want to serve dinner start your risotto and then ask your favourite guest to take over the always coveted role of "chief stirrer". Ply them with a glass of wine if necessary. Start reducing the orange and grapefruit juice for the sauce. When the risotto is 15 minutes or so away from being done put your fish in a pan and sear it off before you transfer it to the oven for a final few minutes. Whisk the butter into the reduced juice to make your sauce. Plate the risotto, top with the sablefish and nap with the beurre blanc, then garnish with some fresh pea shoots. Or serve everything on platters family style and pass the citrus sauce separately.
The beautiful thing about sablefish is how forgiving it is to cook. If it spends a few minutes too long in the oven no one will ever notice. It is the easiest fish to cook. Plus it is delicious. And sustainable. Win, win, win.
For dessert you could do a vanilla panna cotta with a rhubarb compote or simply pass around the always alarming number of chocolate easter eggs and bunnies that are in the house. I don't want to be left alone with all that chocolate.
Whatever your menu, whatever your plans, here's to a stress free, seasonal, springy Easter meal!
Roasted Sablefish with Spot Prawn Risotto and a Citrus Beurre Blanc
It is pretty much impossible to remove the bones from sablefish (also known as black cod) before you cook it. My method is to cook it for 10 minutes or so, remove the pan from the oven and remove the bones with a pair of fish tweezers and then put the pan back in the oven to continue cooking for a few additional minutes.
The citrus beurre blanc is dead easy with just four ingredients. You do need to whisk in the cold butter just before serving but it is not difficult and the silky, brightly flavoured sauce is worth it.
For the fish:
6 x 8 oz portions of sablefish (black cod) filets, skin on
2 tablespoons canola or grapeseed oil
Fine grain sea salt and freshly ground pepper
Fresh pea shoots for garnish
For the risotto:
3 tablespoons of butter, divided
1 tablespoon extra virgin olive
2 shallots, finely diced
2 stalks of celery, finely diced
4 cloves of garlic, minced
2 cups of Arborio, Carnaroli or Vialone Nano rice
1 cup good white wine (I used a french Viognier that I served with the meal)
6 cups of chicken or vegetable stock
20 spot prawns, peeled and cut in half
Zest and juice of 1 lemon (unsprayed)
1/4 cup of finely chopped flat leaf parsley
Fine grain sea salt and freshly ground pepper
For the citrus beurre blanc:
1 cup of orange juice (or blood orange or tangerine etc)
1 cup of grapefruit juice
1 tablespoon shallot, finely chopped
1/2 cup cold, unsalted butter, cut into tablespoon size pieces
Fine grain sea salt
Remove the fish from the fridge and pat dry with paper towels. Season well with salt and pepper and allow to come to room temperature while you make the risotto.
To make the risotto begin by heating the chicken stock in a medium pot and then keep warm throughout risotto preparation. In a heavy saucepan over medium heat, add 1 tablespoon of butter and the tablespoon of oil, then add the shallots and celery and sauté until translucent. Add the garlic and sauté for an additional but do not allow to brown or this will impart a bitter taste.
Add the rice and stir to coat, cooking for 2 to 3 minutes. The rice will begin to lightly fry so ensure that you keep stirring it. Add the wine and stir until the liquid is absorbed.
Once the wine is absorbed add 1 cup of the warmed chicken stock and a pinch of salt and cook, stirring gently and regularly until the liquid is absorbed. Continue to add the stock in 1/2 cup increments, stirring until the rice is tender but still al dente. This should take approximately 20 to 25 minutes.
Preheat the oven to 400 degrees F.
Meanwhile, put the orange juice and grapefruit juice with the shallot in a medium saucepan over medium-high heat until the liquid is reduced by 3/4. Once you have the right consistency remove from the heat and whisk in the butter, 1 tablespoon at a time, whisking constantly. You can add each piece just before the previous one has completely melted. You may need to put it back on a very low flame but ensure that it doesn't boil and split. The sauce can be held over a low flame for a few minutes while you plate the food.
While the juice for the sauce is reducing heat a large oven proof frying pan over high heat. Add the 2 tablespoons of oil and once the pan is very hot (but not smoking) place the cod in the pan, skin side down. You may need to do this in two pans as you don't want to overcrowd the fish. Cook for a minute on the stove and then transfer to the preheated oven and roast for 10 to 12 minutes until the cod is just cooked through. A knife inserted into the centre of the fish and held there for 8 seconds should come out warm when place on the inside of your wrist. However, having said that, this fish is very forgiving to cook and so an extra couple of minutes in the oven is fine too. Once it is done remove from the oven and flip the fish over so that the skin will be crisp.
To finish the risotto, season the prawns and add them to the risotto, cooking for another minute. Taste the rice to ensure it is soft but still slightly toothsome with a slight bite. If it is not quite done continue to add the stock until it is.
Remove from the heat and add the remaining 2 tablespoons of butter, lemon zest and juice and the Italian parsley, salt and pepper stirring gently to mix well. Check and adjust seasonings.
To serve:
Divide the risotto between warmed plates and top with a filet of the sable fish. Top with some pea shoots and nap the plate with some of the beurre blanc. Serve at once.
Serves 6.
Recipe inspired by a dish cooked at "The Italian Class" at the Dirty Apron Cooking School.