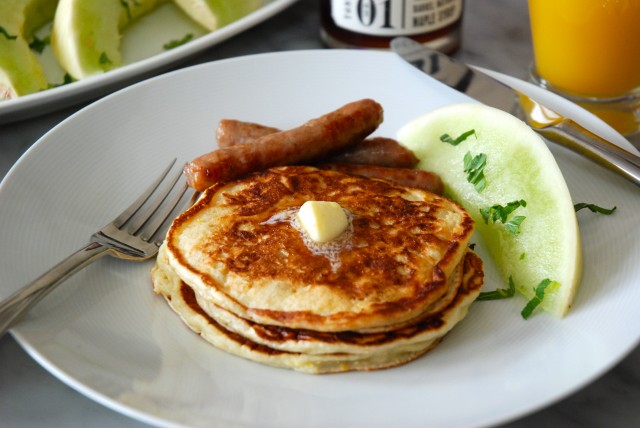 On Friday night Max and I took the Sky Train out to visit Glen at work. Because my husband works such long hours and because Max and I have always been made to feel so very welcome at his workplace we have made it a bit of a habit to drop by each week and spend a few hours, hanging around and watching the action.
This past Friday night was a bit different though. After 10 years of working on the same television show the series was finally coming to an end and Glen was filming the last day ever on Smallville.
Smallville was a TV series based on the early years of Clark Kent (aka Superman) growing up in a small town in Kansas and grappling with the many responsibilities that come with having superpowers. Because Vancouver looks so much like Kansas (?!) the show was shot in our hometown for the last decade.  Glen started on the very first season as the 2nd unit director of photography. This was just after Max was born and Glen soon rose through the ranks to become one of the two main unit cinematographers as well as the director of 12 episodes of the show.
To say that Superman has been a big fixture in our family life would be an huge understatement. We met some of our closest friends on the show, Glen learned so much about his craft and enjoyed working with an amazing group of people in both the cast and the crew. These people were his (and our) second family.
With the end of the show it feels a bit like the end of an era for us. It was an emotion filled day, that last day of filming. When the director yelled "cut" for the final time we clapped and hugged and said our goodbyes. We packed up and drove home and the three of us toasted to the past and the future with a glass of wine (and a glass of milk for Max).
Saturday, the boys slept in until 10 am. I was up early and I wanted to do something a bit special for our first day of family freedom. I thought of how wonderful it will be to slow down, to have Glen around and enjoy each other's company. It somehow felt a bit like the first day of summer vacation when I was a kid. When the possibilities seemed endless.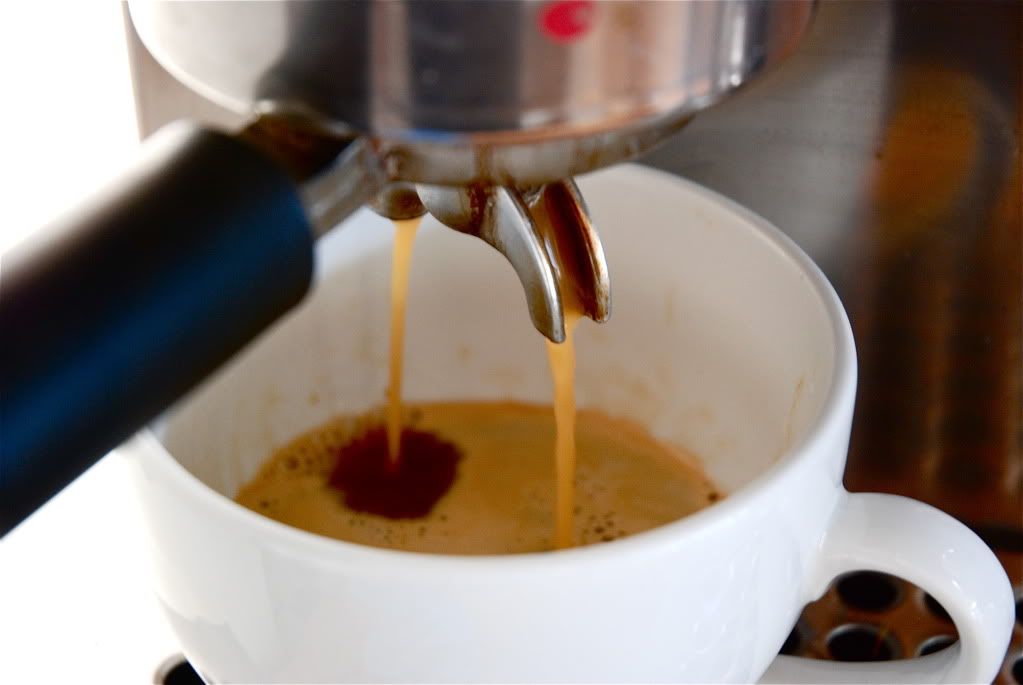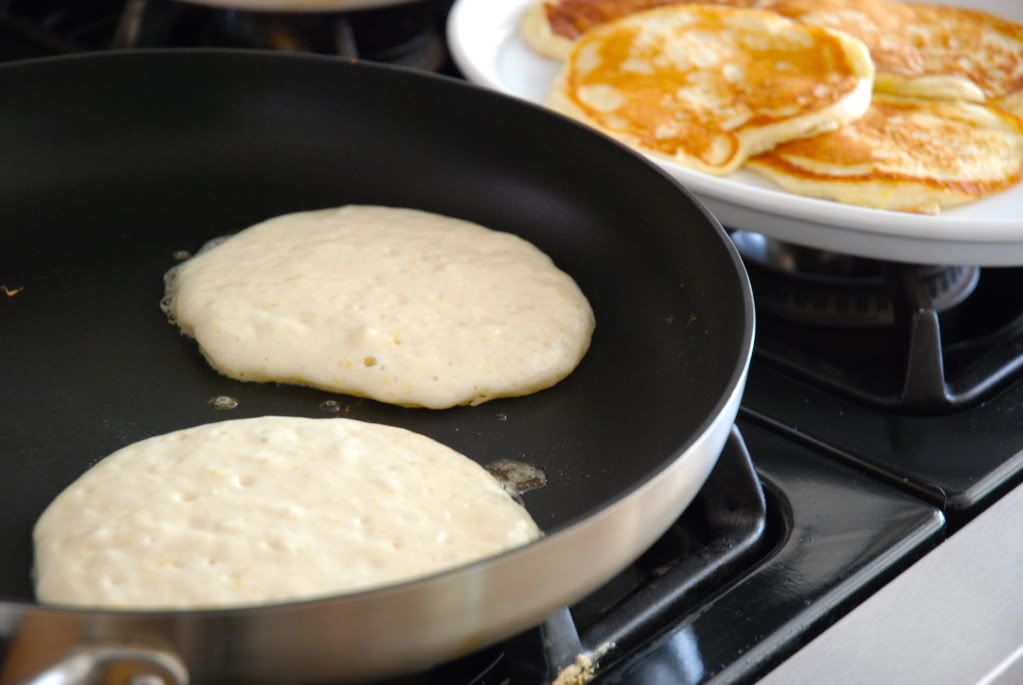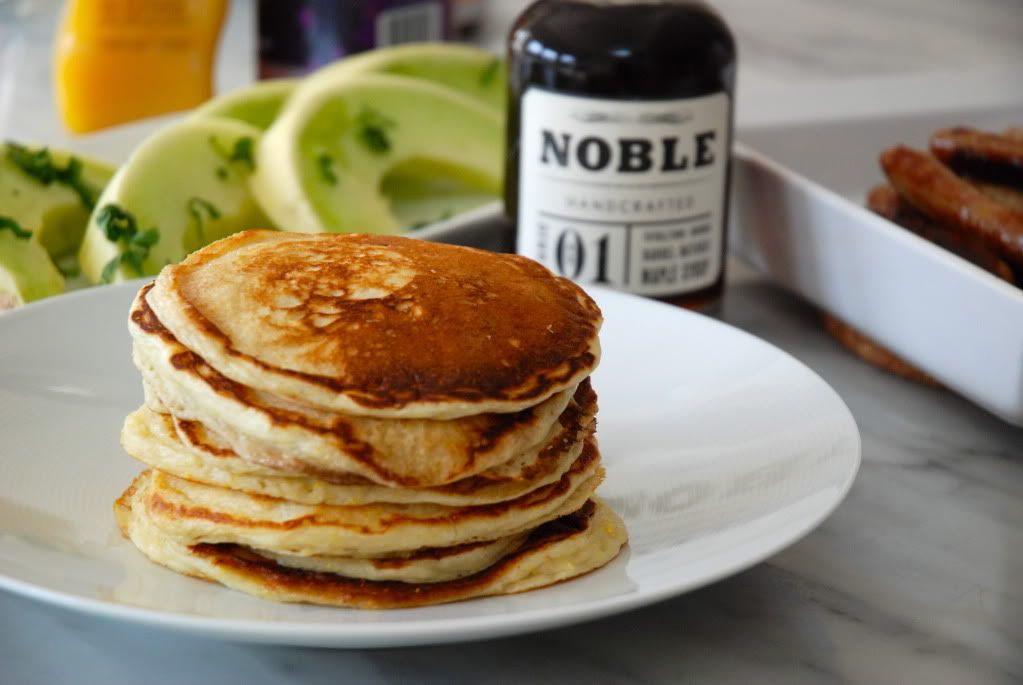 So I made pancakes. This is my go-to recipe that I have used for many years and both Glen and Max say it is their favourite pancake recipe. These always turn out tender and fluffy, have a slight tang from the buttermilk, and are a bit sweet from the vanilla yogurt and from the hit of brown sugar in the batter.
I made some coffee and poured some juice, sliced some honeydew and sprinkled the wedges with some torn mint leaves. I put out the butter, maple syrup and the Nutella (Max loves to slather his pancakes with Nutella) retrieved the sausages from the oven and put a stack of pancakes on the table. I called Glen and Max to the table.
We don't know what the future holds but as we sat around eating breakfast and talking about our plans for the upcoming week that somehow felt okay. It felt like the first day of summer….in March.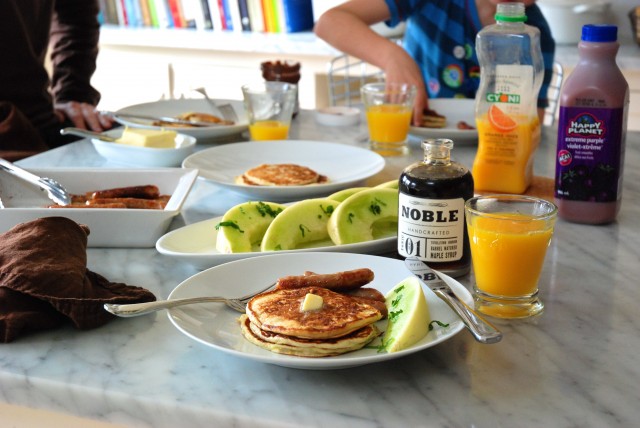 Vanilla Yogurt and Buttermilk Pancakes

If you don't have (or don't like) vanilla yogurt you can always use plain yogurt , just make sure that you increase the amount of the brown sugar in the batter from 1 tablespoon to 2 tablespoons.
1 cup plus 2 tablespoons of flour 
1 tablespoon (packed) golden brown sugar
1 teaspoon baking soda
1 teaspoon baking powder
1/2 teaspoon fine grain sea salt
1 cup buttermilk
1 cup whole milk vanilla yogurt 
1 large egg
1 1/2 tablespoon melted unsalted butter plus more for the pan
Combine the first five ingredients in a medium bowl and whisk together to combine. Set aside.
In a second medium bowl lightly whisk the egg and add the buttermilk and yogurt. Add the melted butter and mix well. Add this wet mixture to the dry ingredients and mix until combined but still lumpy.
Heat a large non stick pan or griddle over medium heat. Spread a thin coating of melted butter over the pan and working in batches drop the batter using a 1/3 measuring cup into the hot pan, leaving space around each pancake.
Cook the pancakes until they are brown on the bottom and bubbles form on the top. Flip the pancakes and cook for a few additional minutes until brown and cooked through. Transfer to a heatproof dish and keep warm in a low oven while continuing to butter the pan or griddle and cook the pancakes in batches.
Serves 4.
Adapted from Bon Appétit 2004.