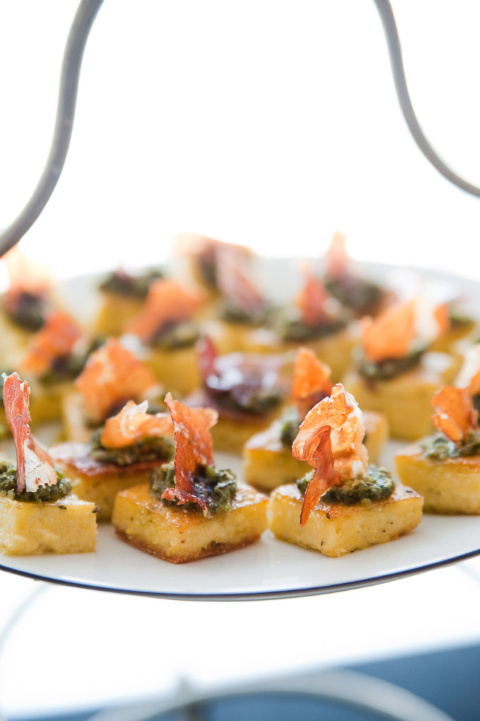 Polenta Squares with Salsa Verde and Crisped Prosciutto
No recipes today but a few photos taken by my friend Ross of Pink Monkey Studios of a cocktail party we catered last Sunday. It was an afternoon reception for my sweet friend Jeannot in his Chinatown apartment. These images showed up in my in-box on Friday and were the highlight of my day. I love how Ross captured the food and festive feeling of the afternoon that was filled with sparkling sunshine, friends and laughter.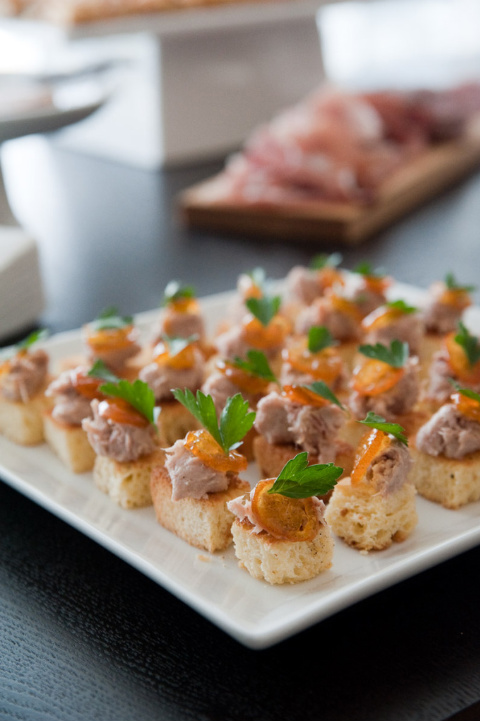 Duck Rillette on Toasted Brioche with Kumquat Marmalade
Jeannot is a television director who works primarily in Los Angeles but also does a couple of shows in Vancouver each year. He wanted to have a small party for 40 of his favourite cast and crew members to say thank you for their hard work and dedication.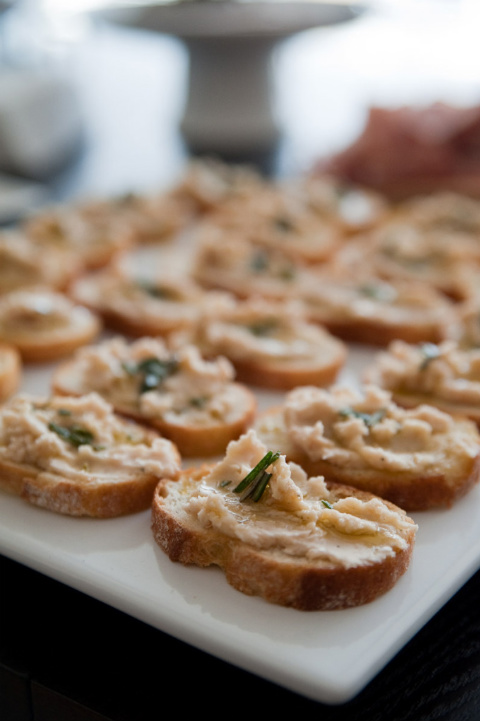 White Bean Crostini with Rosemary Oil
He gave me a budget and we decided on the guest list and then because he was so busy on the set the next time we saw him was on the day of the party. Sarolta and I enlisted the help of our friends Steve and Don (who were also party guests) and our husbands. Glen mixed his famous martinis and Ross took these beautiful images. Steve and Don helped set up, dealt with the rentals, assembled food and then did much of the clean up.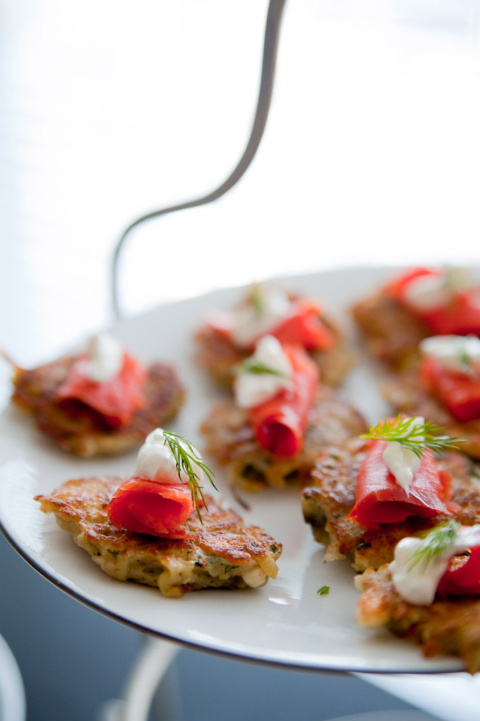 Potato Feta Pancakes with Smoked Salmon and Crème Fraîche and Dill
Because Jeannot's Vancouver pied-a-terre is on the small side we needed to keep things streamlined and relatively simple both with the food and the drink. Finger food that could easily been eaten off a small plate or napkin was important and for drinks we kept the choices to beer, wine, vodka martinis and sparkling water.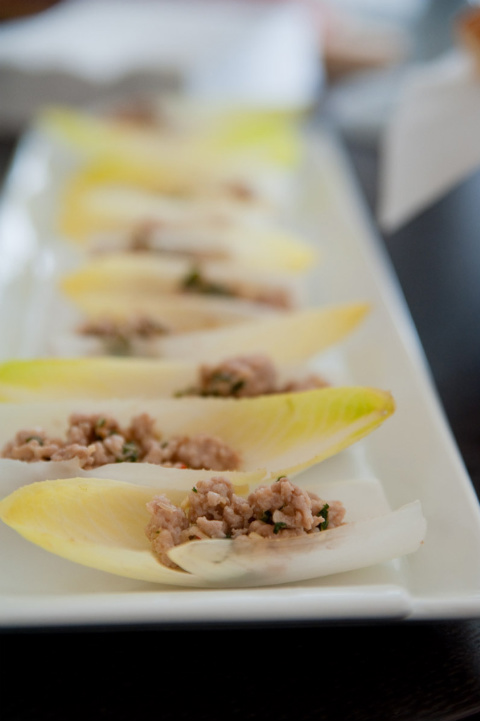 Lemongrass Chicken with Chilli and Mint
Jeannot is Parisian born and a true Frenchman yet loves his vibrant Chinatown neighbourhood and is a connoisseur of asian food. We kept the beverages French based (Pinot Noir, Aligoté, Grey Goose etc) and mixed up the food choices to reflect his love of French, Italian and Asian food.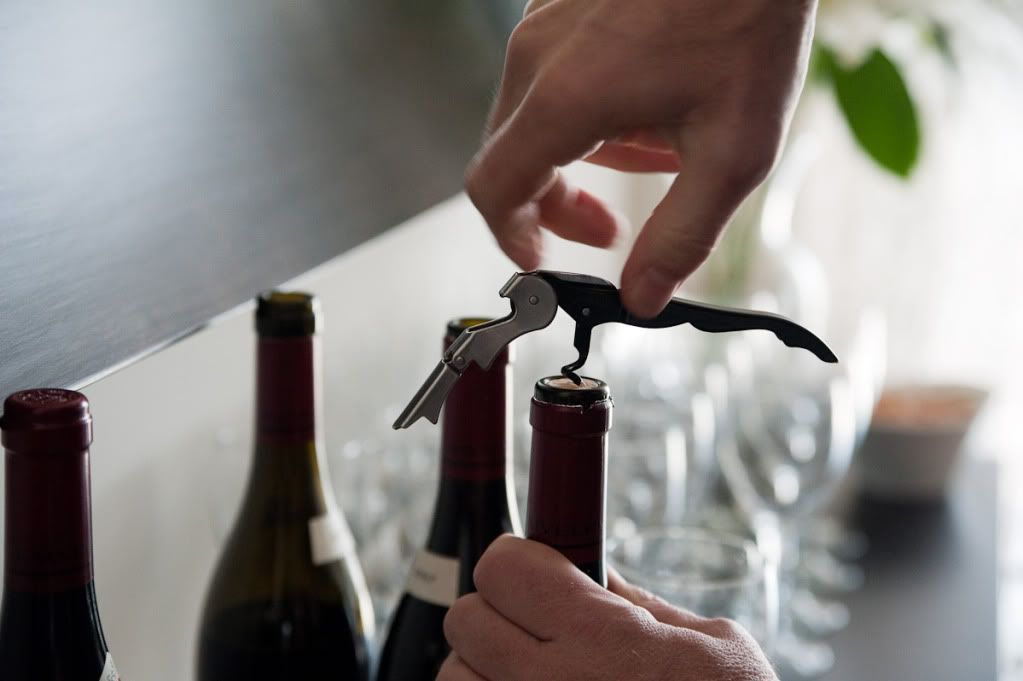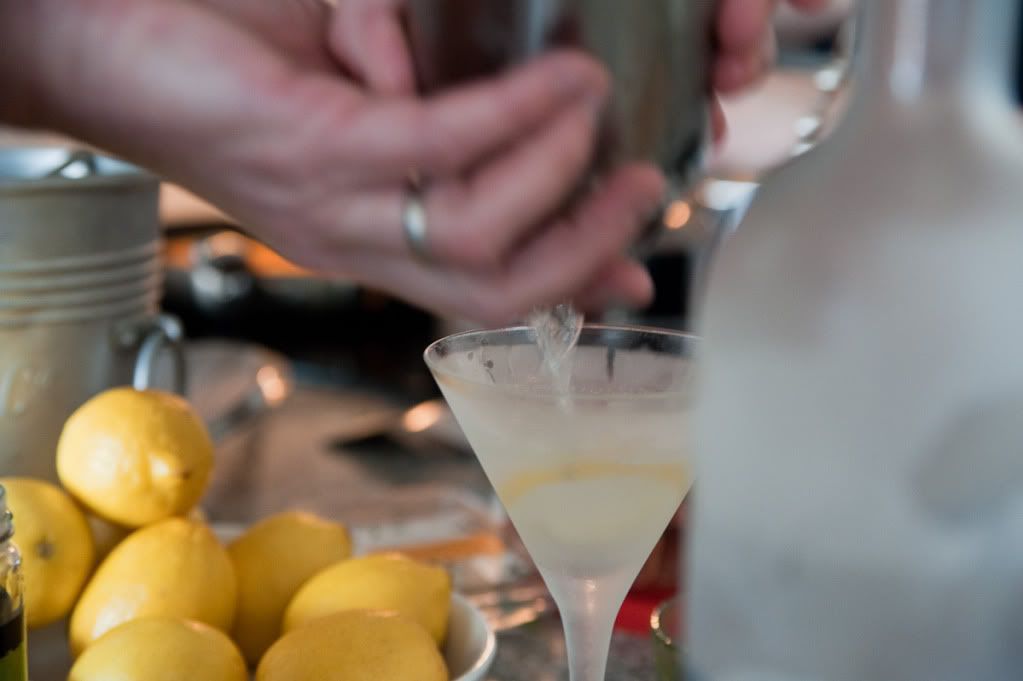 It turned out to be a wonderful afternoon with plenty of laughs, mixing and mingling, cocktails and tasty bites of food and some heartfelt speeches and a celebratory toast or two. Jeannot was surrounded by his many Vancouver friends and admirers and is still talking about how much he enjoyed his magical afternoon.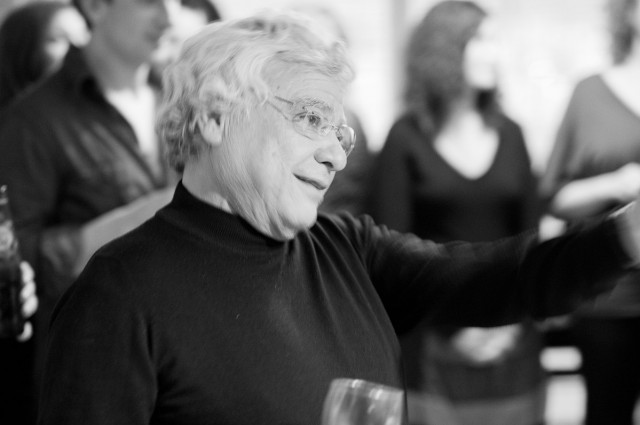 All photos courtesy of Pink Monkey Studios.