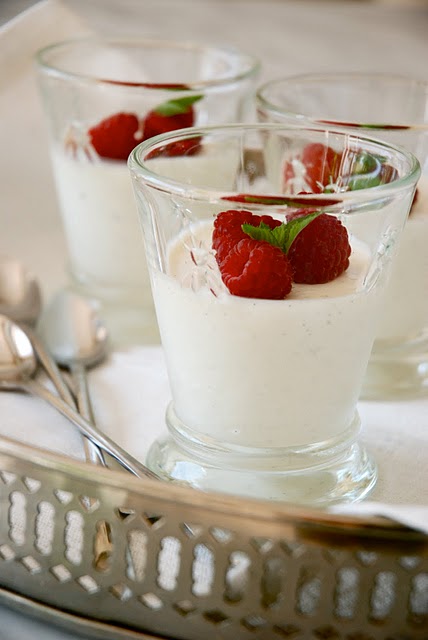 Last week my kitchen was turned into a make-shift photography studio while I helped out on a very interesting and certainly eye opening project.
Myshsael, a local photographer, hired me to assist her with some cooking/baking for a gluten free project she is working on. It is a very personal project for Myshsael as she suffers from Celiac Disease, which is a digestive disease wherein the body is unable to tolerate gluten. Gluten is a protein found in wheat, rye and barley and can lurk in many prepackaged foods and even ingredients that you might not expect.
Myshsael loves good food and finds that even though awareness about Celiac Disease is growing, there are still a lot of people, even some close friends and family, who don't really understand how even a small amount of gluten impacts her health when she is fed it by mistake. Her project is still in development so I can't tell you too much about it just yet. I can say that it is focused around making amazing, delicious gluten free foods and is scheduled to launch in September. When it does I will provide a link to it so those of you who are interested can check it out.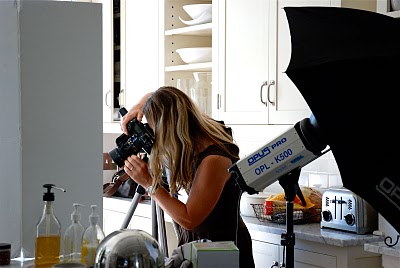 It was a fast paced week as I cooked and then Myshsael photographed nearly 25 recipes, many of which were adapted from recipes which would traditionally contain gluten. We tried a slew of new wheat/gluten free products that are now on the market that allowed us to make many dishes where it was pretty hard to tell that anything was missing.
We had some real successes including the adaptation of the two two-bite lemon cheesecake recipe using a gluten free graham cracker in place of the ginger snaps. We made fudgy, ganache topped walnut brownies that have black beans in the mix as the secret ingredient. Yes, it sounds a bit weird but it even passed a taste test by Max who loved them. There was a key lime pie with a meringue topping, a coconut cake, fruit pavlova and crème caramel. On the savory side we made garlic pasta with a rice pasta, the grilled pork skewers with quinoa (instead of couscous), Parmesan and herb crusted lamb chops using rice crackers instead of bread crumbs.
We did, of course, have a few misses. We tried a couple of bread recipes from a well known gluten-free authority that turned out simply awful. I'm still scratching my head trying to figure out what went wrong while feeling bad for the wasted time and the money we spent on ingredients. But on the heels of our failed bread baking attempts we discovered a bread mix that made a surprisingly delicious loaf that didn't have a weird rice flour/metallic flavour and did have a really wonderful texture to boot. We ate it plain right out of the oven, as toast the next day and then made some really good, herby croutons (that would be great as part of a summer bread salad with ripe tomatoes, basil and some feta) that were so tasty we couldn't stop eating them!
One of my favourite recipes of the week was for these simple, light, tangy, yogurt panna cottas. No adaptation needed as they are gluten/wheat free from the start. This recipe is from Closet Cooking where he serves them with a strawberry jelly. For the photos that Myshsael took for her project we added some raspberry coulis made from fresh raspberries puréed with a bit of sugar and lemon juice.
Panna cotta (from Italian cooked cream) is made by simmering cream, milk and sugar and then thickening the mixture by using gelatin. This version uses some Greek yogurt which gives it a lovely tangy flavour.  It is simple to make and takes all of 15 minutes and then needs a few hours to chill in the fridge. I have traditionally made panna cottas in 1/2 cup ramekins and then un-molded them onto another plate to serve. Sometimes this can be a bit tricky. It was Myshsael who suggested making them in the bee glasses and I love how pretty they look! Voila, no need to un-mold them and one less step at serving time. With a few fresh raspberries gathered from the garden and a sprig of mint these were the perfect end to a summer dinner party that I hosted last night.
Yogurt Panna Cotta
1 envelop unflavoured gelatin (2 1/4 teaspoons)
3 tablespoons cold water
1 cup of heavy cream
1/3 cup sugar
Pulp of 1 vanilla bean
16 ounces of plain Greek yogurt
Sprinkle the gelatin into the water in a bowl and let the gelatin absorb all of the water, about 4 minutes.
Bring the cream, sugars and pulp of the vanilla bean to a simmer in a small sauce pan until the sugar has dissolved. Remove from the heat and stir in the gelatin. Whisk the yogurt in a separate bowl until smooth. Then whisk the cream mixture into the yogurt until well combined and smooth.
Pour the mixture into 6 1/2 cup ramekins (or pretty glasses) and refrigerate until well chilled, at least 3 hours.
Serves 6.
Recipe from Closet Cooking.