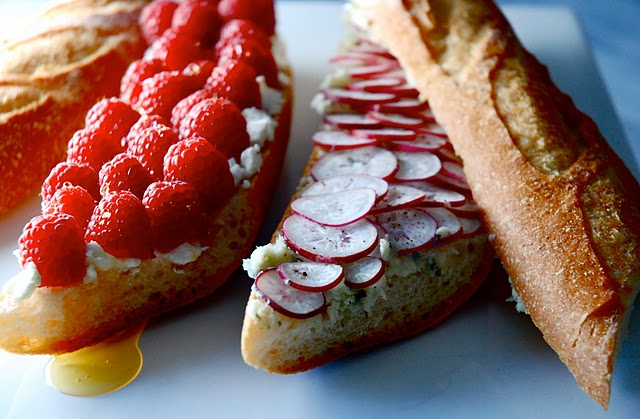 Guess where I am going? The above photo is supposed to be the big hint. It is a near replica of the dust jacket of one of my all-time favourite cookbooks,  The Best of Gourmet 2002: Featuring the Flavors of Paris.
Yep, I am going to Paris. Today in fact. The flight leaves at 12:20 pm and so by about midnight tonight we should arrive at Charles De Gaulle and make our way to our little hotel near the Sacre Coeur. I am going with my sister, Lisa and my Mom and Dad. I don't think that we have been on a family vacation, just the four of us, since I was about 14 years old. Wish us luck.
The reason we are going is a bit complicated but the upshot is that my Mom is going to need to have surgery (again) and we wanted to spend some time together, eat some meals, see some art, walk, talk and make some memories. Just our little family. It was, of course, my sister's idea. And like so many she comes up with, it is a very good one.
Apart from the flying I am really, really looking forward to this trip. My folks have never been to Paris, my sister was there a couple of times for business and I had one, amazing, romantic week there with Glen 4 years ago. It is a trip that still burns bright in my memory.
I am going to miss Glen and Max terribly. In fact I already do… but I am looking forward to walking for hours, talking and laughing with my family, eating some amazing food and having my camera along to work on my photography skills. It is such a beautiful, inspiring city.
So, I won't be posting for just over a week. Hopefully I will have some good photos and stories to share upon my return.
For now, here is a wee recipe, or two, to share.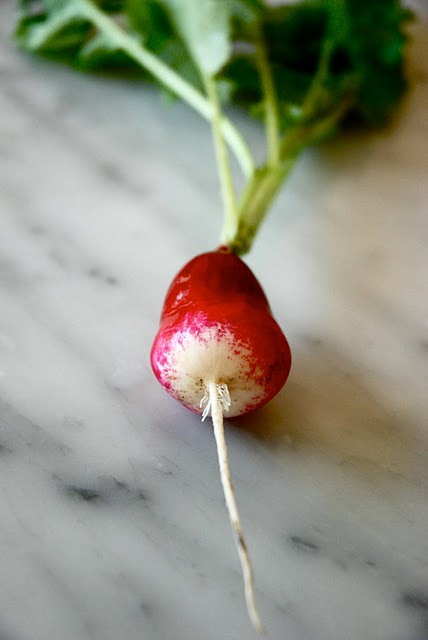 Roquefort and Radish Tartine
1 (24 inch) fresh, French baguette, halved lengthwise and cut crosswise into 4 pieces
3 to 4 oz Roquefort at room temperature (amount will depend upon the sharpness of the cheese
3 tablespoons unsalted butter at room temperature
8 to 10 radishes (I used French breakfast radishes from my garden) sliced 1/8 inch thick
Coarse sea salt and freshly ground pepper
Place baguette slices, cut side up, on a work surface. Combine the Roquefort cheese and 2 tablespoons of butter together. Spread a thin layer of the cheese mixture on the bottom halves of the baguette. Layer the radishes on top of the cheese mixture in a slightly overlapping pattern. Season radishes with some coarse salt and freshly ground pepper.
Butter the top halves of the baguette with the remaining tablespoon of butter. Close up tartines. Serve.
Serves 4 as a light snack.
Printable recipe
Raspberry and Vanilla Tartine with Lavender Honey
1 (24 inch) fresh, French baguette, halved lengthwise and cut crosswise into 4 pieces
1/2 vanilla bean, split
6 oz mild goat cheese
4 teaspoons icing sugar
4 oz/ 1 cup fresh raspberries
Lavender honey to taste
Place baguette slices, cut side up, on a work surface. Place the goat cheese in a bowl and scrape the vanilla bean pulp and icing sugar in as well. Using a fork mix the goat cheese, sugar and vanilla bean pulp until well combined. Spread a thin layer on each piece of baguette and top the bottom pieces with the raspberries. Drizzle with the lavender honey. Close up the tartines and serve.
Serves 4 as a light snack.
Printable recipe
Recipes are from The Best of Gourmet 2002: Featuring the Flavors of Paris