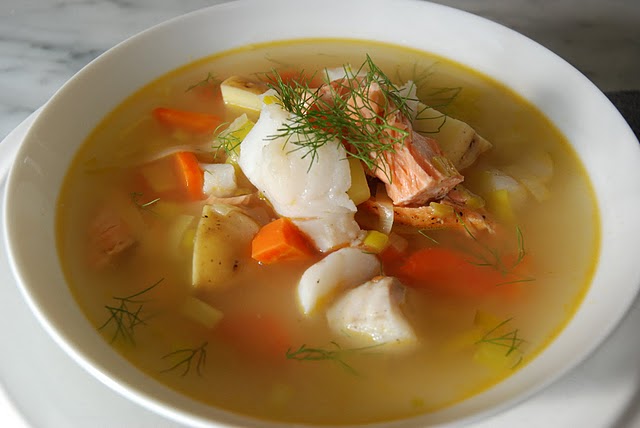 Having just come back from a two week vacation I was amazed to see how spring had sprung in our absence. Magnolia trees, forsythia and daffodils are all blooming and the sharp edge of the cold has given way to soft rain and the smell of earth and blossoms.
It was a great trip but I am very happy to be home. I always enjoy the lack of domestic responsibilities for the first week or so but then I start to long for the kitchen. To be able to make something that is exactly what you feel like eating and not just the closest thing you can find on the menu. The meditative nature of slicing and stirring and seasoning and tasting as you go. Even the cleaning of the dishes and the wiping of the counters and especially the shopping for the ingredients, I miss it all.
We had some very good meals while away, with a brunch on our last day in Los Angeles at Suzanne Goin's new restaurant Tavern that topped the list, but I am excited and ready to get back in my kitchen and start cooking.
Now I am faced with loads of laundry, putting away suitcases, opening piles of mail and getting organized for the coming week but I need to make something for lunch. And today I get to have exactly what I feel like.
I picked up some beautiful salmon and black cod at the market this morning and have some leeks, fennel, carrots and potatoes that are still looking good in the fridge. A litre of fish stock in the freezer is all I need to pull together a fish soup for this warmish, drizzly spring day.
Fish Soup with Leeks and Fennel
I've listed a few fish suggestions below but feel free to use whatever fish you are able to find that is super fresh. Prawns and/or scallops would work well here too. Serve with lots of crusty bread and a glass of dry, crisp white wine.
1 tablespoon of butter
1 tablespoon of olive oil
1/2 head of fennel, medium dice with the fennel fronds reserved for garnish
2 medium leeks, white and light green parts only, washed well and thinly sliced
4 medium carrots, peeled and sliced
1 lb nugget potatoes, washed and cut into chunks
1 to 1.5 litres of fish stock
1/2 cup dry white wine
1 lb of fish (salmon, halibut, black cod or a combination) skinned and cut into chunks
salt and freshly ground white pepper
In a medium stock pot melt the butter with the olive oil. Add the leeks and fennel and saute over medium low heat for five or so minutes or until they are translucent but not brown. Add the carrots and the potatoes, season with salt and white pepper and sauté for a minute or two more. Add the stock and white wine and raise the heat to medium high. Cover and cook for 12 to 15 minutes until the potatoes are tender.
Season the chunks of fish with salt and pepper and add to the simmering soup. Cook, uncovered over medium heat for 3 to 5 minutes until the fish is cooked through.
Ladle into soup bowls and garnish with fennel fronds.  Serve.
Serves 4.